Mets' Cuddyer making most of limited role since return from DL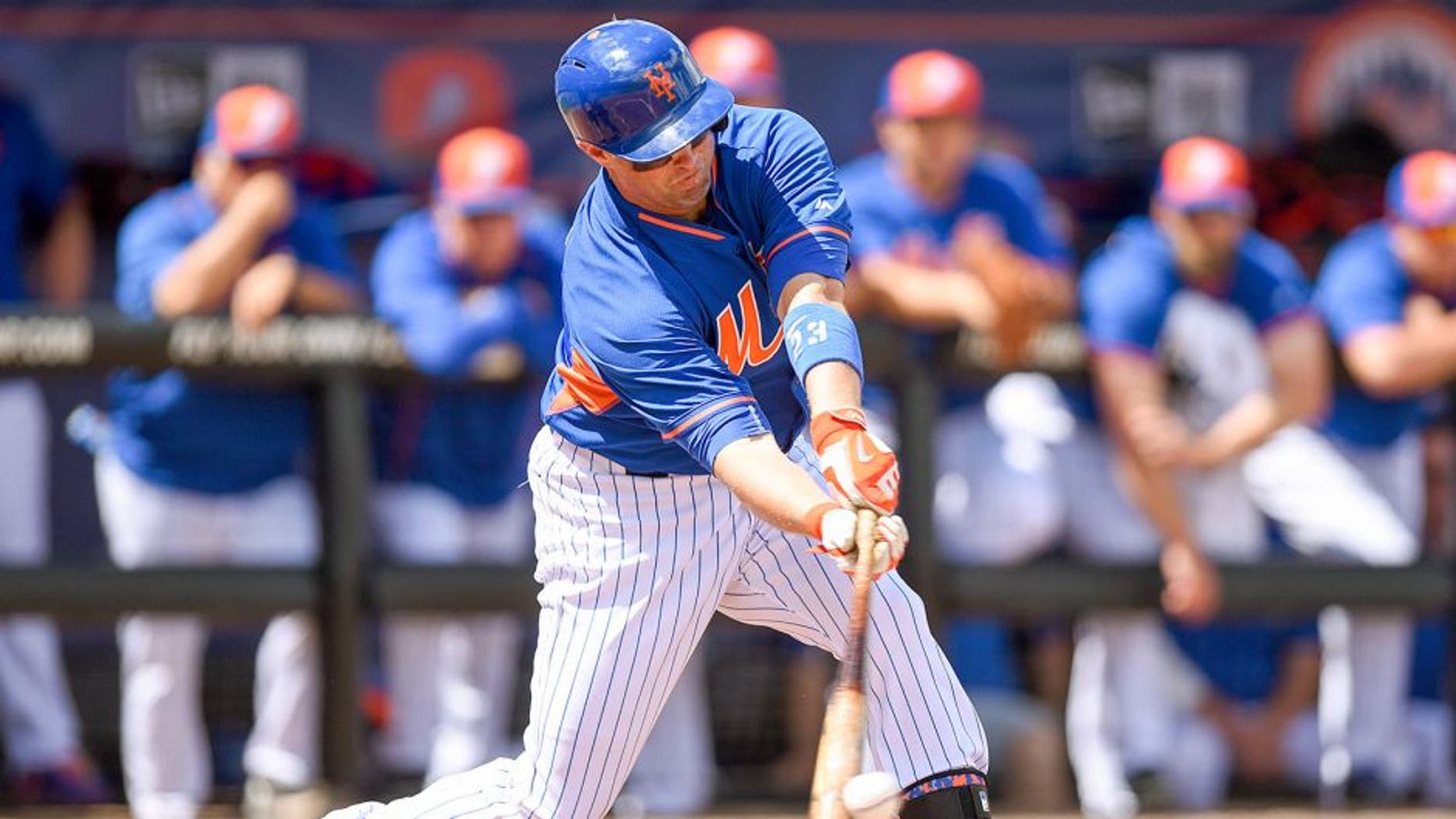 Michael Cuddyer is making the best of what has essentially evolved into a part-time job with the New York Mets.
It may not be the role Cuddyer or the Mets envisioned when they signed him to a two-year, $21 million contract in the offseason, but the 36-year-old outfielder is thriving since returning from the 15-day disabled list due to inflammation in his left knee.
Cuddyer is batting .324 since coming off the DL and supplied the biggest hit in New York's 6-5 victory over the Philadelphia Phillies on Tuesday night, delivering a pinch-hit two-run single that snapped a 4-4 deadlock.
"He'll use the whole field," Mets manager Terry Collins said. "In that situation, that's what he did. They got ahead of him and he just put a good swing on it."
Although he was expected to be one of the cornerstones of New York's offense, Cuddyer is 3-for-11 as a pinch hitter this season, raising his career average to .352 in such situations.
The trade-deadline acquisition of Yoenis Cespedes and the emergence of rookie outfielder Michael Conforto will like continue the platoon status of Cuddyer, who is just happy to put the health issues behind him.
"I definitely feel better, there's no question about that," Cuddyer. "But I wouldn't say that's the only thing. Baseball, you go through these ups and downs. Right now, I'm seeing the ball well and the results are good."
(h/t MLB.com)