Mets' closer Jeurys Familia pleads not guilty in domestic violence case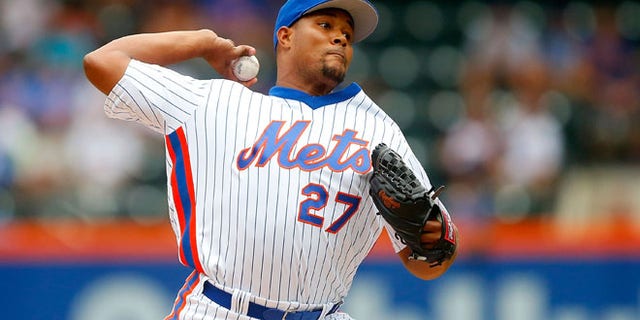 FORT LEE, N.J. (AP) – A New York Mets pitcher featured in a new anti-domestic violence ad campaign has pleaded not guilty to a disorderly persons charge stemming from a domestic violence case.
Jeurys (JUHR'-yihs) Familia appeared Thursday in municipal court in Fort Lee, New Jersey, with his lawyer and a Spanish interpreter.
He was arrested Oct. 31. A complaint filed by authorities alleges that Familia caused "bodily injury to another" and that the victim's chest was scratched and cheek was bruised.
The 27-year-old All-Star pitcher from the Dominican Republic is identified in the complaint as Jeurys F. Mojica. Major League Baseball says Familia's extended last name is Mojica.
The married father of one serves as the Mets closer.
Commissioner Rob Manfred said Wednesday he anticipated it would take time for MLB to investigate.
Like us on Facebook
Follow us on Twitter & Instagram