Mets ace DeGrom on medical emergency leave to attend to newborn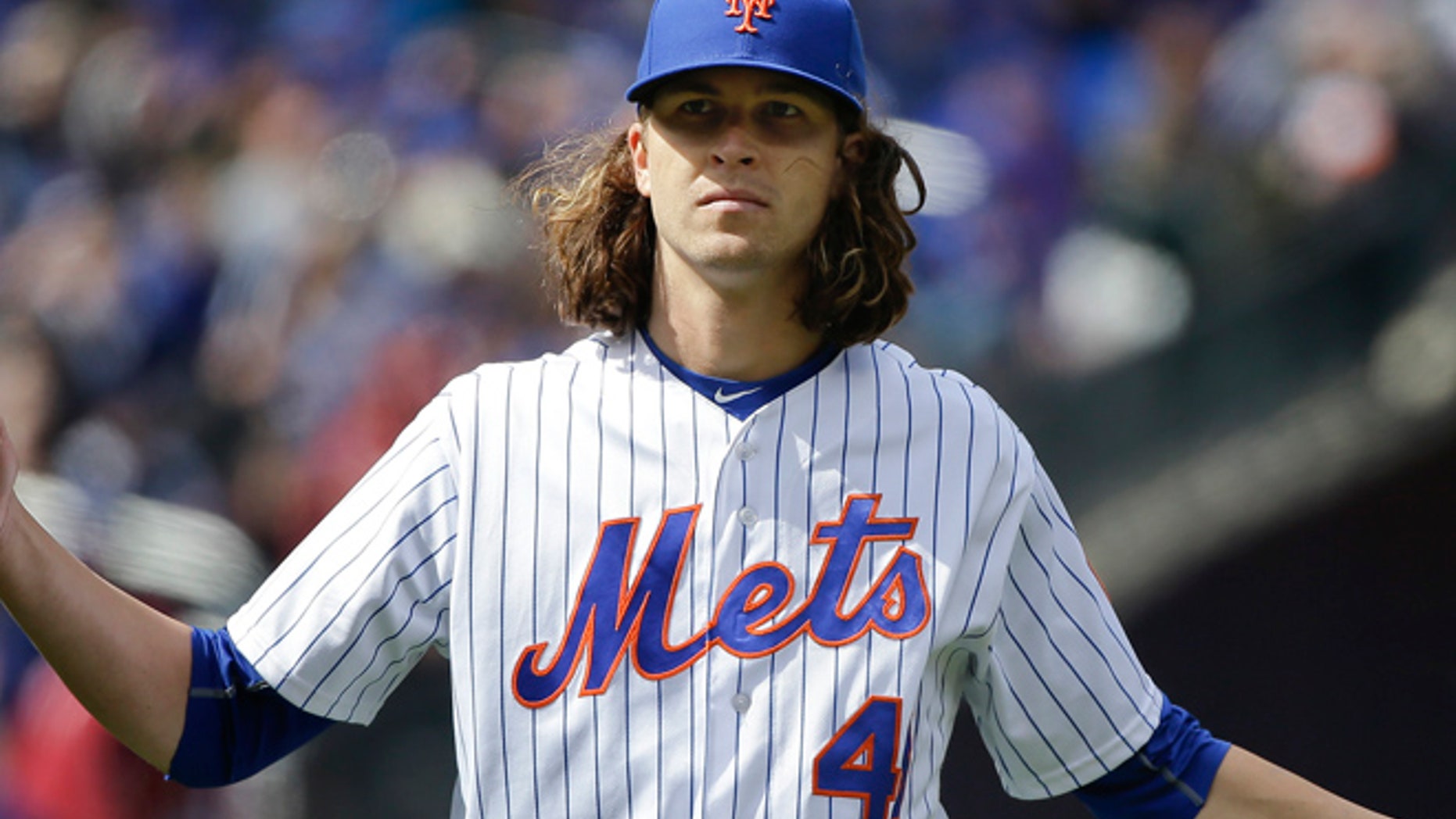 The Mets placed Jacob deGrom on bereavement/family medical emergency leave due to complications with newborn son, Jaxson. Mets Manager Terry Collins said he wasn't qualified to provide specifics but said deGrom will remain in Florida with his son and his wife, Stacey. He did call it a "real-life situation."
Jaxson was born Monday, and deGrom was with his family for the birth. He has been dealing with a lat issue, but Collins said that was no longer a factor and he would have been able to pitch Tuesday if not for the family emergency. He said deGrom will still throw a bullpen session Sunday — possibly with hitters — and then again Tuesday.
But Collins stressed deGrom has but one set of true priorities for the foreseeable future.
"We're all praying for him," Collins said.