Messi, Suarez team up for audacious penalty kick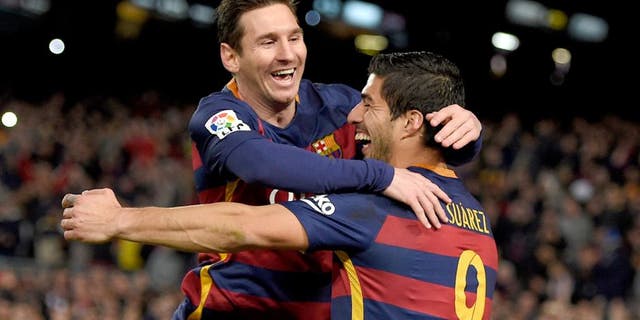 It's Lionel Messi's world. We're just living in it.
Few players in world football are deserving of such praise, but the Argentinian is producing the consistency and trickery week-in and week-out that few players that have ever graced the pitch would ever dream of emulating. Case in point: On the brink of becoming the first player to bag 300 La Liga goals, Barcelona's ace had the chance to reach another landmark.
Only 12 yards and Celta Vigo goalkeeper Sergio Alvarez stood in the way of Messi reaching it as he approached the penalty spot in the 82nd minute.
Instead, the reigning FIFA Ballon d'Or winner, the selfish player that he is, opted for this:
Un. Real. It went down as a missed penalty (no, really), but it evoked the genius of and paid tribute to Johan Cruyff, who is battling cancer, who pulled off the feat several years ago.
Or, better yet, Rik Coppens:
Thus, we'll have to wait for No. 300 from Messi, but this moment of magic may have just made it worth waiting for.
It's no wonder Juventus star Paul Pogba wants to emulate him!
H/T beIN Sports, Twitter