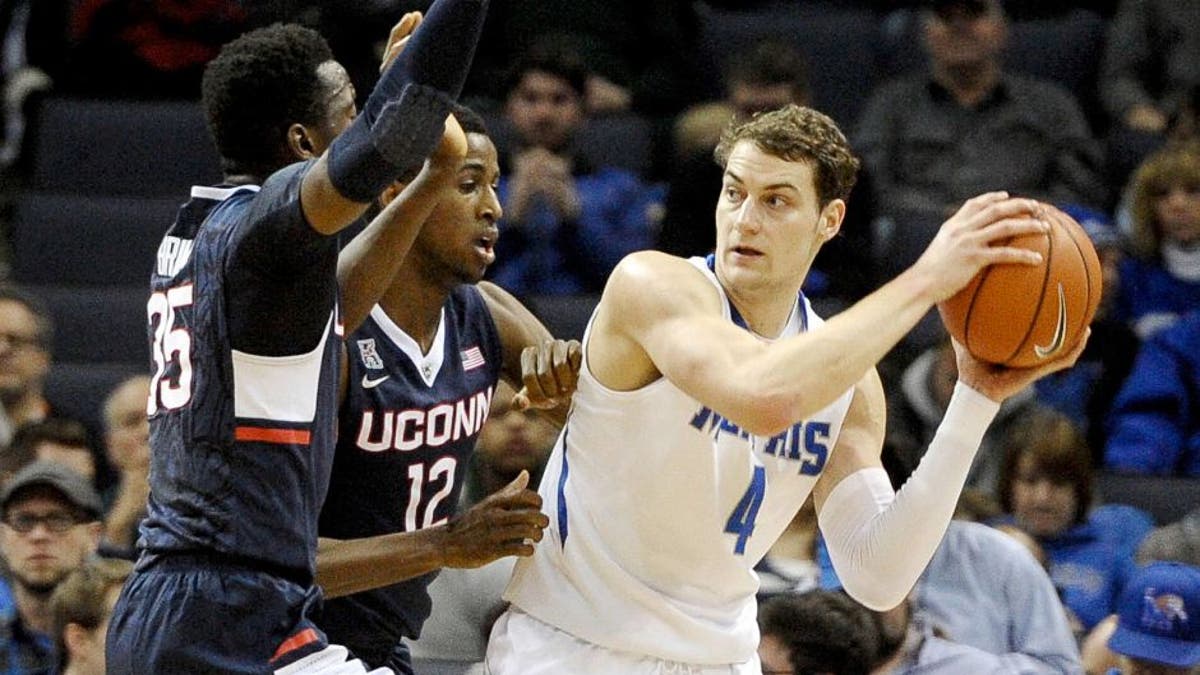 CHARLOTTESVILLE, Va. -- Memphis leading scorer Austin Nichols has transferred to Virginia.
Virginia coach Tony Bennett announced Nichols' transfer Monday.
Bennett says Nichols is a ''great fit for our program and system.''
Nichols averaged 13.3 points, 6.1 rebounds and 3.4 blocked shots per game as a sophomore with the Tigers.
The 6-foot-9 Nichols will have two years of eligibility remaining and must sit out the 2015-16 season due to NCAA transfer rules.
Memphis athletic director Tom Bowen granted Nichols a conditional release earlier this month.
Nichols becomes the third Memphis player to transfer since the end of the season.