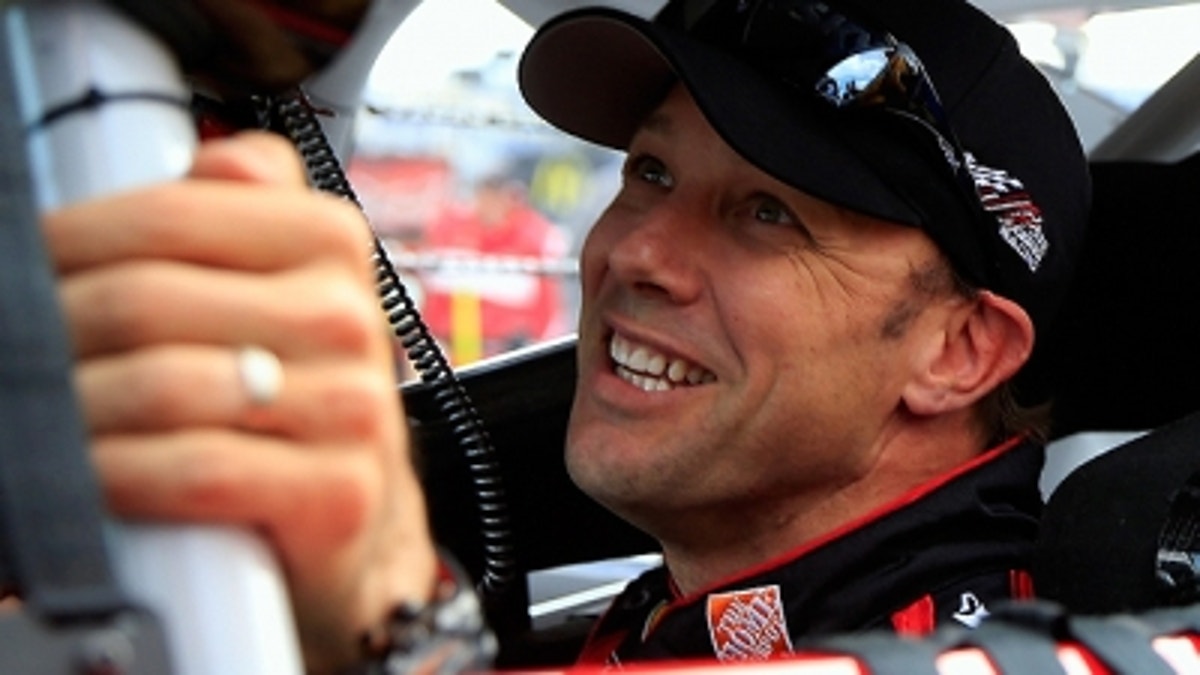 Matt Kenseth, the eventual winner of Sunday's NASCAR Sprint Cup race at Kansas Speedway, and Martin Truex Jr., who finished fourth, combined to basically dominate the race.
The race reminded me of the racing we saw at Texas Motor Speedway last weekend as well, because there was a lot of great racing back in the field.
It really was an up-and-down day for a number of reasons. We saw a lot of different strategy Sunday by different teams, mainly because of the tire combination that Goodyear brought combined with all the grip the track had.
Take a look at race-winner Kenseth. I don't know how many times his Joe Gibbs Racing team changed left-side tires on Sunday, but I swear it was only twice at the most.
I think the weather also played a role. The sun coming out and making things warmer than it had been all weekend certainly made a difference in the race. The real game-changer, though, for a lot of teams was the eighth and final caution at Lap 219.
That affected a lot of guys who had just made green-flag pit stops and had felt they were pretty well set up to make a final run to the checkered flag.
So the weather worked out great at Kansas and it probably was one of the better crowds we've had there in a long, long time.
Although different teams and organizations try and take their shots at them, Joe Gibbs Racing continues to show it definitely has its arms tight around this Generation-6 car. If you don't believe me, then just go check the statistics.
We've had eight races so far in 2013 and Joe Gibbs Racing has won half of them.
Looking at the standings after Kansas, though, it's Hendrick Motorsports drivers leading the way. Jimmie Johnson has extended his points lead to 37 over the No. 2 guy, that oh by the way just happens to be the guy who finished second on Sunday and is Jimmie's teammate, Kasey Kahne.
If you take that a step further and just look at the top 10 in points, from sixth position on back, Jimmie now has a full race lead over those bottom five in the top 10. Yes it is still early, but following this coming Saturday night's race at Richmond International Raceway, we will be one-third of the way through the regular season that sets the field for the 2013 Chase for the Sprint Cup.
So Jimmie is off to a red-hot start to the season. He has a couple of wins, four top-five finishes and six top-10 finishes in only eight races. That's really remarkable. Now granted, come September when the checkered flag waves at our second Richmond race, no matter what the points lead is, the top 12 in points are reset for the beginning of the Chase. Overall, though, that No. 48 team has to feel really good about where they are at this early in our season.