MCREYNOLDS: Drivers Step Up To Cup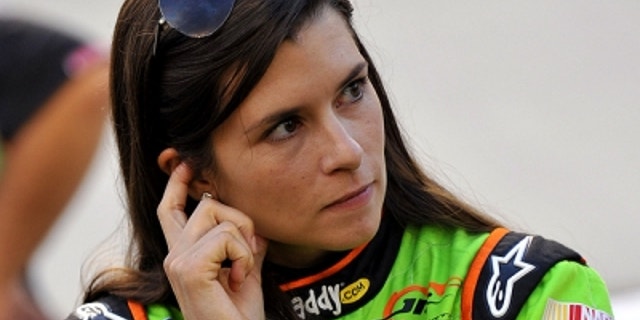 First and foremost, and I say this not to detract from any of our rookie of the year contenders over the last three or four years, but the first-year drivers in recent years have been a non-factor.
It's not because of the caliber of the rookies, but let's face it, they were not with top-notch teams. If you look at Kevin Conway, he was with a struggling race team. Stephen Leicht won Rookie of the Year in 2012, and that was with a start-and-park team. I hate that for Stephen Leicht.
We have not had a true top-notch team with a rookie for several years. So I think to have two drivers that are making their full-time NASCAR Sprint Cup debuts this year with top-notch teams – Danica Patrick with Stewart-Haas Racing and Ricky Stenhouse Jr. with Roush Fenway Racing – that immediately elevates the caliber of driver that they are.
Ricky, the back-to-back Nationwide Series champion, will move into the full-time ranks with Roush Fenway. That puts a lot of spotlight on him.
And obviously Danica Patrick, because of who she is, will have a lot of spotlight on her. She finished 10th in the Nationwide standings in 2012, the highest finish for a female driver in any of NASCAR's premier series.
Patrick made 10 starts in the Cup series in 2012, earning a top finish of 17th at Phoenix. Stenhouse made one Cup start in 2011 and four in 2012 and has a top finish of 11th at Charlotte Motor Speedway.
Do I expect either one of them to go out and win races next year? I don't. Do I look for them to be competitive? I do. They're going to have their moments. They're going to have days where they struggle. They're going to have days where they are really searching.
But I think it's neat that we have two rookies with this caliber of ride and this amount of attention because of who they are and the top-notch teams they are driving for.
I see Ricky Stenhouse probably performing best of the two. Just because of his experience in these cars, he will probably excel above Danica's performance. But I think it will be a nice, spirited battle between the two for the top performances – something we have not had in a number of years in Sprint Cup.