McCarron preaching patience -- and responsible reporting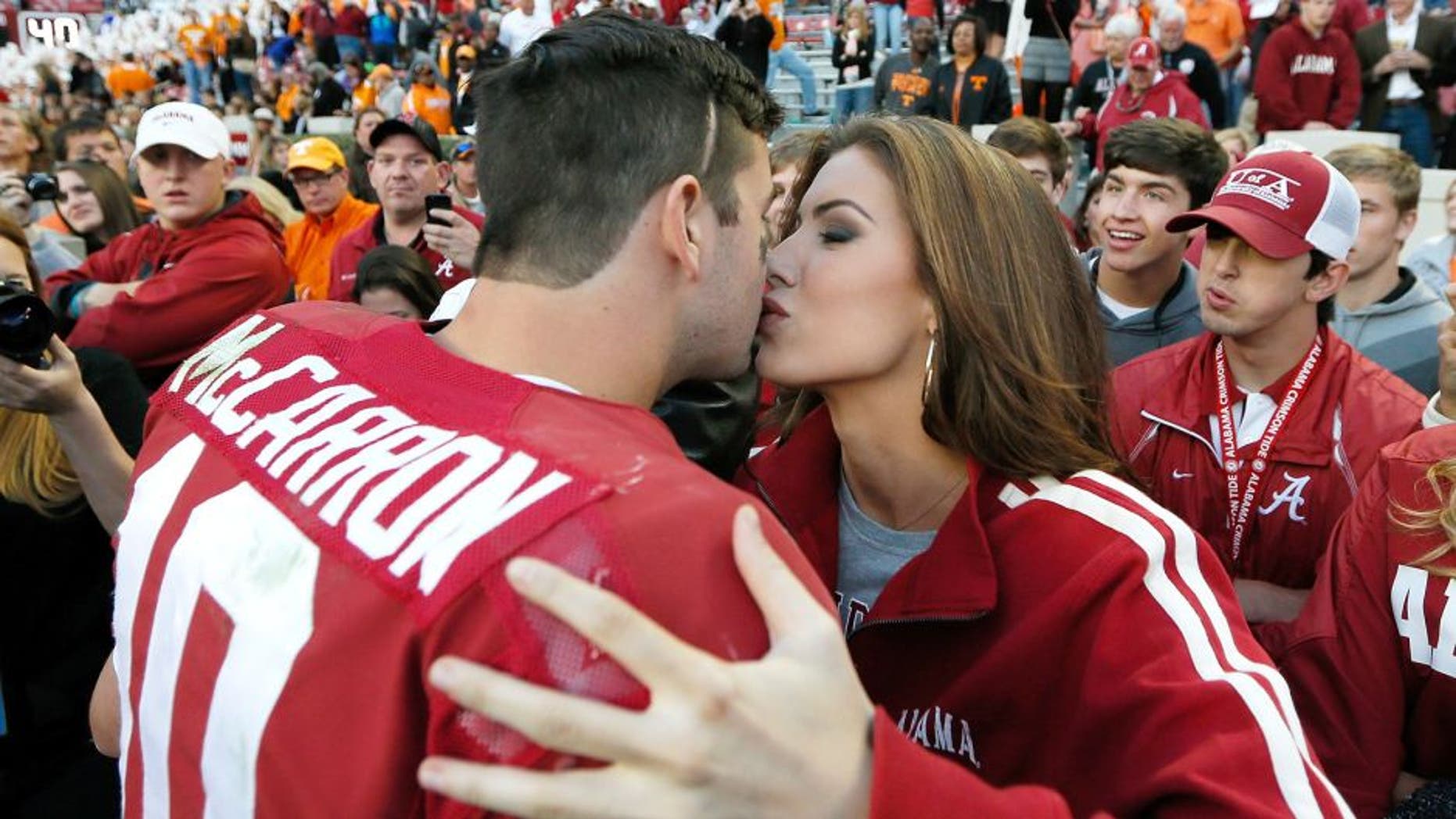 A.J. McCarron has a pretty good perspective for being in the public eye, ever since Brent Musberger drooled over his girlfriend (and now wife) Katherine Webb on national television.
So when it came to recent negative reports about his play during Cincinnati Bengals camp, McCarron had a good analogy for them.
"After y'all blew up the Internet Kim Kardashian-style about accuracy and everything. Good Lord," McCarron said after a solid practice on Saturday in front of the crowd at Paul Brown Stadium. "Like I said then, relax, it's going to take time. I feel like it showed today. I'm in sync with those guys."
McCarron didn't practice from the start of training camp until the middle of November last season because of a shoulder issue he'd played through since his days at Alabama. The Bengals showed plenty of patience with the fifth-round pick and now believe it's starting to pay off because McCarron says his arm feels better than it has in a long, long time.
McCarron's touchdown pass to rookie Mario Alford during Saturday's practice, as well as a few other crisp passes during the session back up his sentiments. And with Andy Dalton still yet to convince some doubters, who knows if McCarron could eventually make a push to be more than a backup here.
For now, he's preaching patience and is hoping for less tabloid journalism.
"This is almost like my rookie season. That's the way I'm taking it," he said. "This is the first time I've ever been in a training camp, first time throwing in full pads since my senior year. It's going to take time."