Matthew Stafford is reportedly seeking extension worth $25 million per season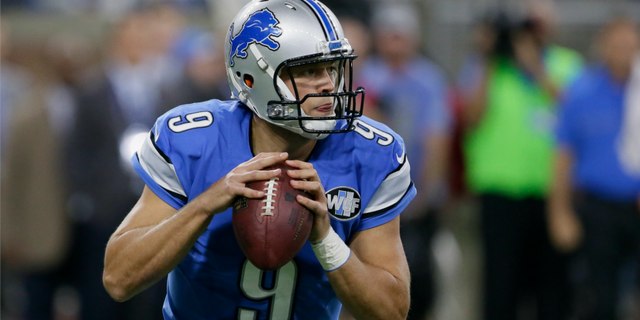 Matthew Stafford is playing like an MVP candidate this season. He's thrown for 2,373 yards, 18 touchdowns and just five interceptions, posting the highest passer rating of his career thus far (101.6). Most importantly, however, he's led the Detroit Lions to a 5-4 record. And let's not forget he's doing all of this without Calvin Johnson, who retired from the NFL.
The Lions weren't viewed as a threat in the NFC North a month ago with the Vikings and Packers appearing to be the front-runners, but Stafford's stellar play has changed that. And now, he wants to be rewarded for it.
According to CBS Sports' Jason La Canfora, Stafford is seeking a contract extension worth more than $25 million annually before his deal expires after the 2017 season. He's currently making $17.67 million per season. His agents believed Stafford was worth $25 million per year even before this season.
Andrew Luck is currently the highest-paid quarterback in the league, earning $24.59 million per year. Should Stafford surpass that mark -- whether he's worth it or not -- he'd become the game's top-paid signal caller.
Stafford has obviously played extremely well this season, but paying him more than the likes of Luck, Aaron Rodgers, Russell Wilson, Ben Roethlisberger and all the best quarterbacks might be a stretch. His supporting casts haven't always been the best, but he's made the playoffs just twice and has yet to win a postseason game.