Matt Kenseth comments after meeting with NASCAR chairman Brian France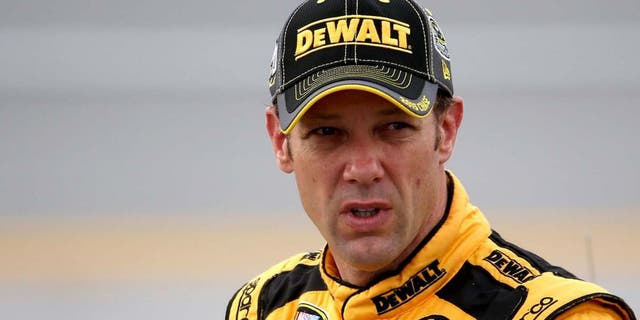 Matt Kenseth's meeting on Monday with NASCAR chairman and CEO Brian France must have been a productive one.
At least this much is certain: The 2003 Sprint Cup champion seems excited about returning to his No. 20 Joe Gibbs Racing Toyota for this weekend's season finale at Homestead-Miami Speedway.
Kenseth, suspended for races at Texas and Phoenix the past two weekends for deliberately wrecking Joey Logano on Nov. 1 at Martinsville, told the Associated Press last week that he stood by his Martinsville actions, which were retaliation for Logano wrecking him two weeks earlier at Kansas while the two battled for the lead.
As a result of the Kansas incident, Kenseth missed out on his best opportunity to advance to the next round of the Chase for the NASCAR Sprint Cup.
Kenseth, who was unhappy about his suspension and took a cheap shot at France on Twitter just a few minutes after watching Jimmie Johnson execute a clean winning pass on Brad Keselowski at Texas, was back on Twitter after Monday's meeting with NASCAR's third-generation leader.
Only this time, Kenseth struck a more conciliatory tone.
Kenseth's latest tweet followed a tweet earlier in the day from NASCAR senior vice president and chief communications officer Brett Jewkes, saying France was "pleased with the dialogue" he had with Kenseth.
Erik Jones, Kenseth's substitute driver the past two weekends, said on Tuesday morning that he hasn't spoken with Kenseth since the suspension.
"I kind of let him enjoy his time off," Jones said. "I went about my job and did the best I could for the 20 team. But I'm sure he's more than ready to get back, and I'm sure he'll do a really good job here at Homestead. ... I'm sure Matt's looking forward to getting back, and I think we're all at JGR looking forward to Matt being back in the car."