Matt Harvey makes fun of his rough year with amazing Halloween costume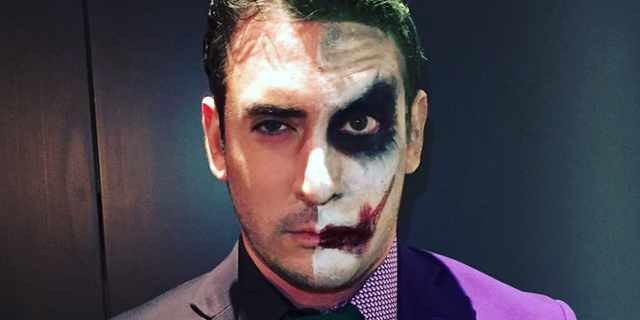 Ever since being dubbed "The Dark Knight of Gotham" by Sports Illustrated back in 2013, Matt Harvey and baseball fans have embraced that nickname. The Mets' pitcher -- a then 24-year-old apparent ace in the making -- had a bright future and looked to be the hero that the struggling franchise needed to reach greatness again.
But Harvey, now 27, is coming off a career-worst year and has, for all intents and purposes, failed to live up to all the hype.
Judging from his Halloween costume this year, that's not something Harvey is shying away from.
Harvey's great costume seems to reference the three major characters from The Dark Knight, Christopher Nolan's 2008 Batman film.
One one side, Harvey presents a sharp-dressed (in all black), Bruce Wayne-esque getup. On the other side is the Joker, specifically Heath Ledger's interpretation. Put them together and it becomes a strong nod to Harvey Dent's Two-Face character.
In the caption of the photo he posted on Instagram, Harvey said the costume "felt appropriate" given everything that happened this season.
After going 4-10 with a 4.86 ERA and prematurely ending his season by going under the knife, the pitcher is willing to laugh at himself and admit that he wasn't the Dark Knight that Gotham needed this year. Harvey shares a name with Dent, but the Two-Face reference seems more appropriate given how inconsistent he's been on the mound throughout his career.
I'm sure Harvey would have preferred to have not had such a disappointing year, but at least he managed to turn those struggles into a positive -- at least for one night.