Matt Brown: Go Big presser would have been boring without Conor McGregor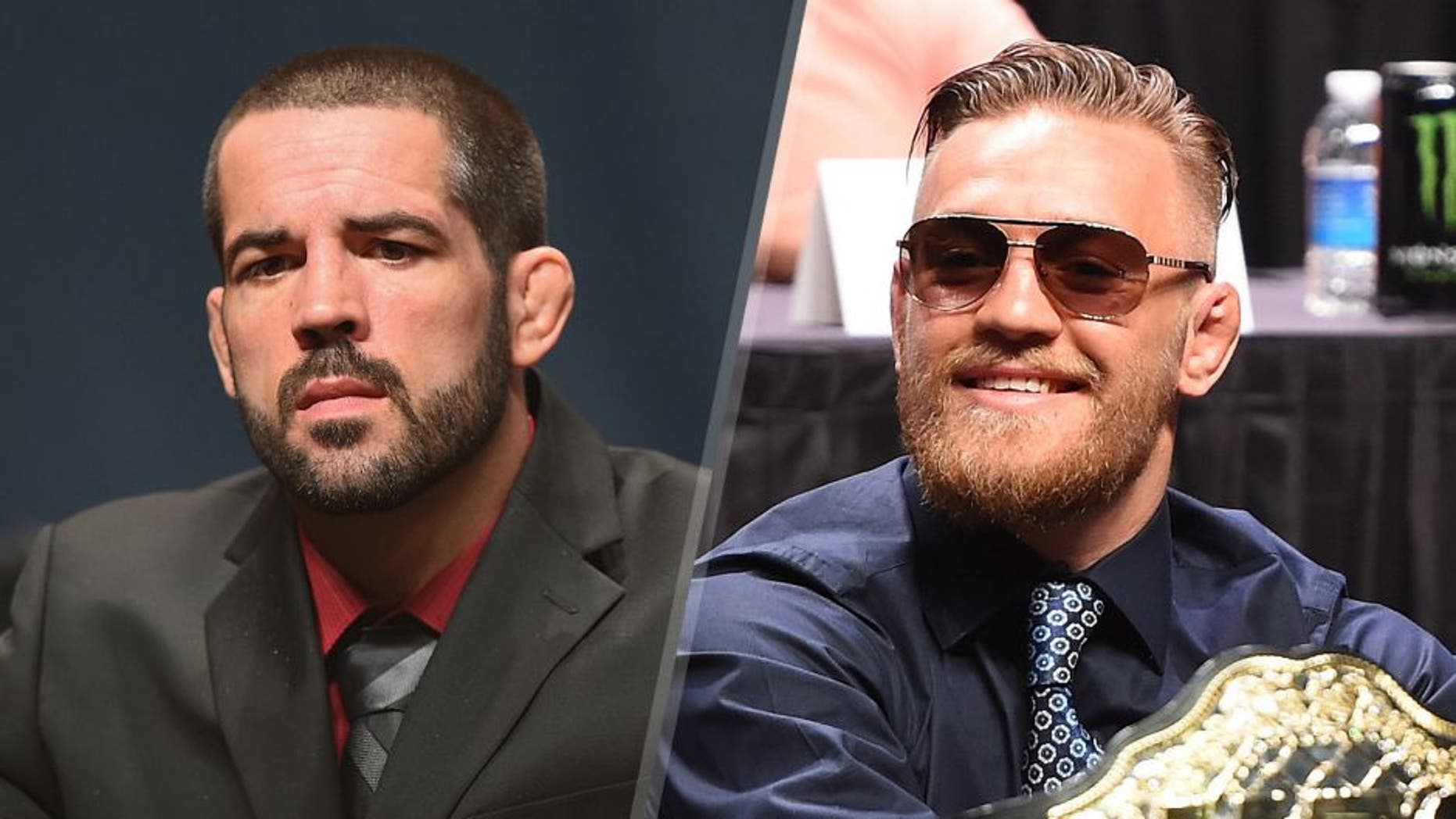 Fresh off his trip to Las Vegas for the UFC "Go Big" press conference, Matt Brown returns to the "Great MMA Debate" podcast to discuss his time on stage with all of the other main-event fighters for the rest of 2015.
Brown faces Kelvin Gastelum in the main event of UFC Fight Night from Mexico on November 21 and he joined a slew of top fighters on the dais, including interim featherweight champion Conor McGregor, who was by far the loudest and most verbal competitor on stage.
While some fighters took issue with McGregor's performance, Brown actually enjoyed the back and forth and said if not for the outspoken Irishman that press conference would have been a snoozer.
"I've got to admit if Conor wasn't there that would have been the most boring, son-of-a-b--ch press conference in history," Brown said on Friday. "I was pretty g-----mn bored myself, but I wasn't getting any questions either and I had to pee so bad it was driving me up the wall. I don't know what made me decide to chug a gallon of water before I went up there."
Outside of his bathroom needs, Brown couldn't help but laugh at some of the things McGregor was saying to his fellow fighters and he said it was actually the featherweight's attention to style that had him pulling out a suit before he left for Las Vegas to appear at the press conference.
While Brown doesn't agree with everything McGregor says, there's no denying he's got a flair for the dramatic and it makes him interesting to watch no matter what he's doing.
"It would have been boring as s--t without Conor. Nobody up there had s--t to say," Brown said. "I tried to give a little something out of my one question that I got. I tried to make my point right away, say what I had to say and get out.
"Funny enough after we got backstage, Conor came up to me and was like 'Great response,' he was like, 'That was awesome.' I had never met Conor before and he congratulated me a little bit."
To hear what Brown had to say about the rest of the presser along with an update on his training camp for Gastelum tune into the latest edition of the podcast with the No. 5 ranked welterweight alongside Jeremy Loper and Damon Martin.
Listen here via Soundcloud or download and subscribe on iTunes: