Maryland unveils latest 'pride' unis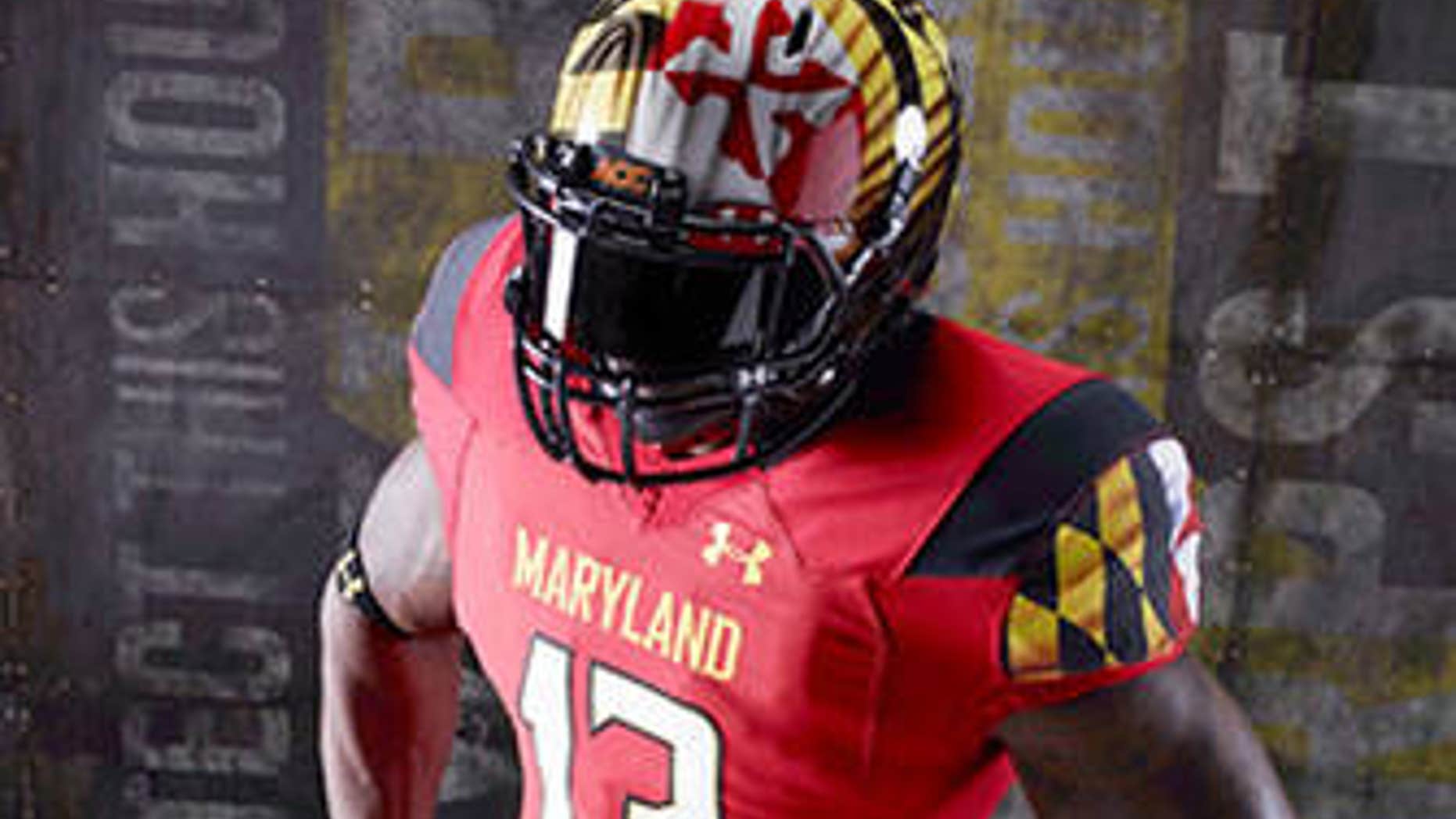 Once an abomination , Maryland's "State Pride" football uniforms are starting to become a tradition.
On Saturday against West Virginia, the Terrapins will take the field in the fourth edition of their equally parts famous and infamous uniforms, designed by Under Armour.
After sporting the originals in 2011 and "White Ops" and all-black ones last year , Maryland is going red for "Maryland Pride 2.0" in 2013.
[ GALLERY: Grading college football's new 2013 uniforms ]
The cherry-red shoes are a little much but we actually like the uniforms, which are much better looking than the white unis. And the helmets have been upgraded as well, as they have a cool textured look to replicate a billowing flag that was hand-painted onto the lid so that no two are alike.
We never thought we'd say this, but the State Pride unis are starting to grow on us. Grade: B+
Most popular on LostLettermen.com : • PHOTOS: College football's hottest cheerleaders gallery • NFL draft's top 50 busts: Where are they now? • VIDEOS: Top 10 biggest hits in college football history • PHOTOS: College football's hottest WAGS of 2013 • PHOTOS: College football Top 20 best helmets • PHOTOS: College FB Pro Combat helmet concepts go viral • Top 25 college football player names of 2013 • College football's funniest names ever ft. Jim Bob Cooter • College football's Top 20 super fans in America