Maryland Gov. Hogan praises RGIII for support in battle versus cancer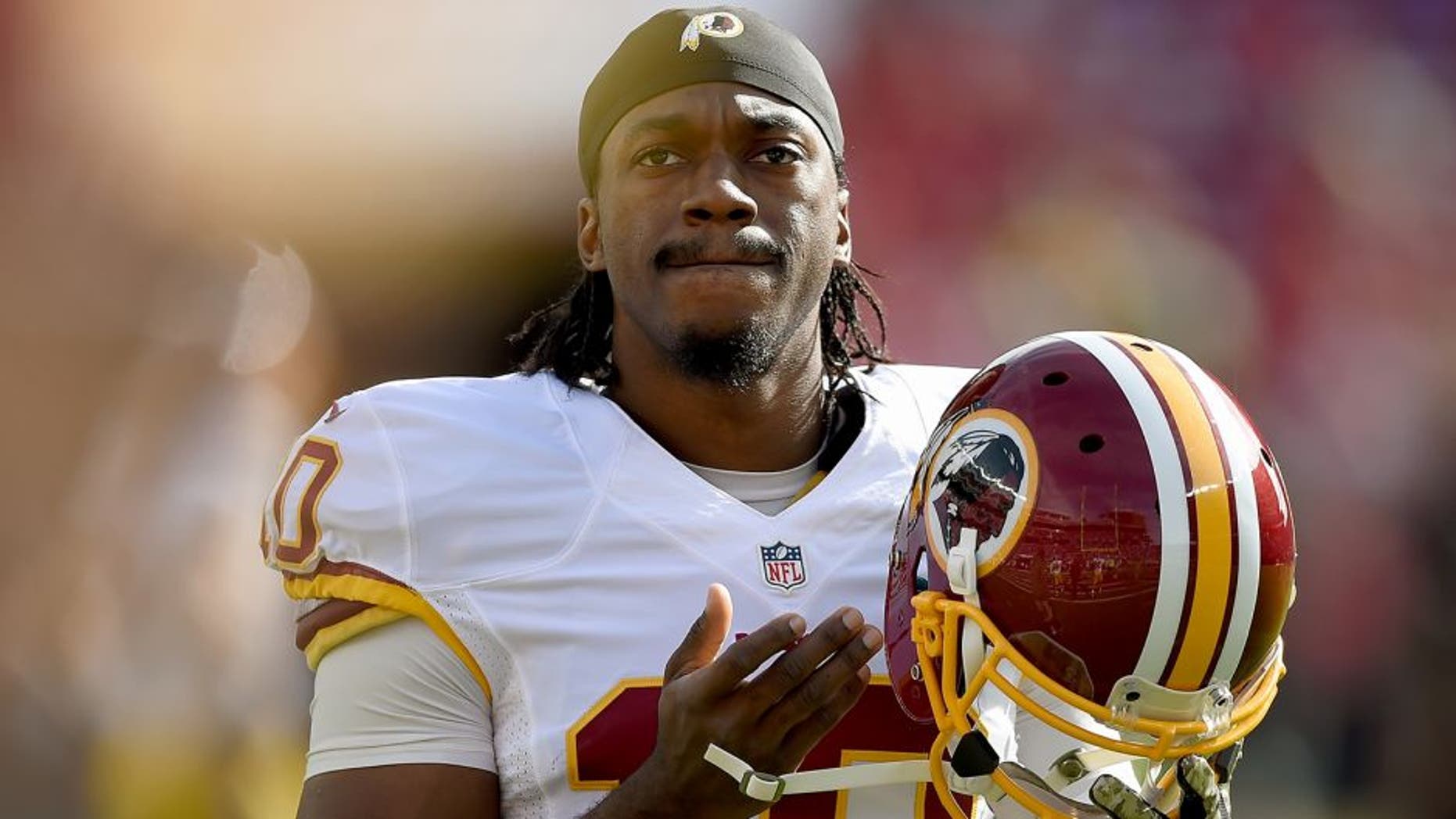 Robert Griffin III has taken a beating in the public relations arena since his splashy rookie season, but he has a staunch supporter in the state's highest elected office.
Maryland Gov. Larry Hogan lavished praise on the beleaguered Washington Redskins quarterback for seeking him out during Sunday's season-opening game and offering words of encouragement in Hogan's battle against cancer.
In a posting on his Facebook account, Stone recounted how Griffin made a point to approach him and express both concern and positive thoughts over his fight against Stage 3 non-Hodgkin's lymphoma. Hogan called the fourth-year quarterback "a very nice, decent and positive young man."
Hogan also acknowledged that Griffin, who lost his starting job in the preseason, was dealing with some hardships and offered encouragement of his own, saying " better times are ahead for him too!"
The governor attended the game as part of his efforts to promote Childhood Cancer Awareness Month. He was accompanied by four youngsters who are also fighting cancer and affiliated with the Cool Kids Campaign, a non-profit organization dedicated to improving the lives of children with cancer and their families.
The group, which wore "Hogan Strong" shirts, was honored in the end zone during the first quarter. Hogan later posted the message on Facebook to share his exchange with Griffin.
(h/t Redskins.com)