Martin Truex Jr., No. 78 team penalized following Richmond infraction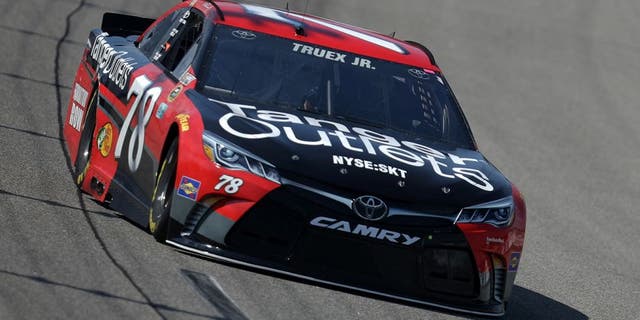 As expected, Martin Truex Jr. and the No. 78 Furniture Row Racing team have been penalized by NASCAR following Saturday night's Federated Auto Parts 400 at Richmond International Raceway.
On Wednesday morning, the team received a P2 penalty after failing post-race laster (LIS) inspection.
As a result of the penalty, Truex Jr. was docked 10 championship driver points, but the points were deducted before the Chase for the Sprint Cup reset.
The No. 78 team also lost 10 championship owner points and crew chief Cole Pearn was fined $15,000.
The No. 7 team of Regan Smith received a written warning and will lose 15 minutes of practice time after failing pre-qualifying laser inspection three times.
Additionally, the No. 18 of Kyle Busch, No. 16 of Greg Biffle, No. 22 of Joey Logano and No. 78 of Truex Jr. were handed down written warnings after failing pre-qualifying LIS inspection twice.