Marshawn Lynch relives ending of SB XLIX, guest stars on The League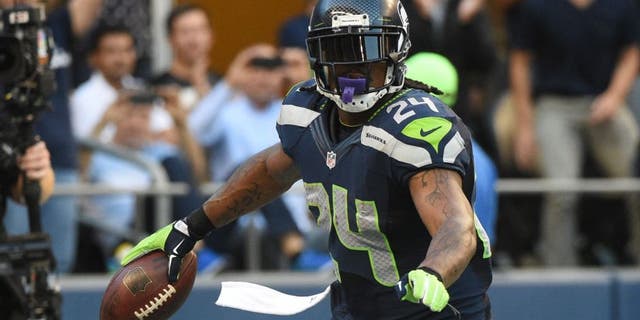 The ending of Super Bowl XLIX will be talked about ad nauseam.
So of course, it set up the perfect scene in an exclusive clip from season 7 premiere of The League.
Taco (Jon Lajoie) and Marshawn Lynch are featured in an opening scene, trying to figure out the best option to deliver a cold brew to Kevin (Steve Rannazzisi).
"Just hand it to me and I'll run it...," Lynch says.
"Nah, I'll toss it to him...," Taco says.
Well, you probably know how this ends. Watch the exclusive clip below.
(h/t Entertainment Weekly)