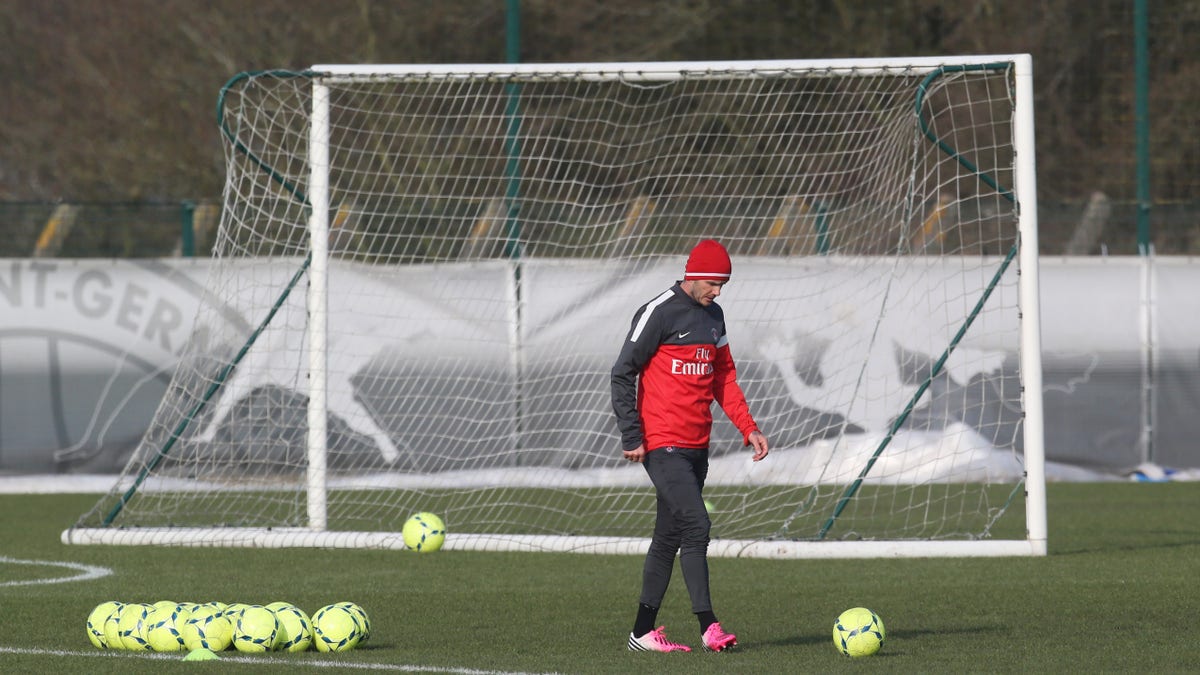 MARSEILLE, France – Marseille midfielder Joey Barton says David Beckham is no longer a much-feared opponent and that Paris Saint-Germain's star signing will not pose a major threat when the French title rivals meet Sunday.
The former England captain is set to make his debut for PSG after joining the team in late January for five months.
On Wednesday, Barton said: "As big a star as Beckham is off the pitch ... realistically he doesn't put the fear of God into you anymore like he used to when he played in the Premier League."
Barton says: "No disrespect to him, but if he does manage to play for Paris (he) will probably not be the main concern for us as a defensive unit."
Barton adds "it would be naive of us to focus on David Beckham."