Marlins void demotion of Tom Koehler, place RHP on 10-day DL instead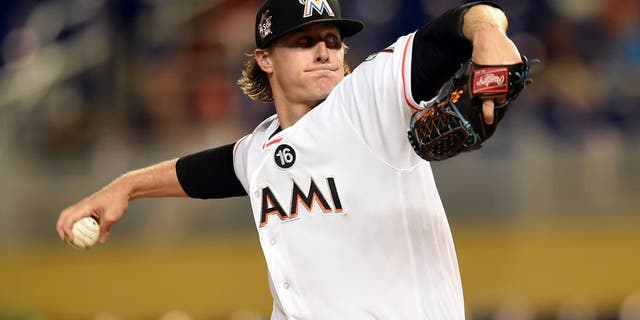 LOS ANGELES (AP) -- Miami Marlins right-hander Tom Koehler's demotion to the minors has been voided, and he has instead been placed on the 10-day disabled list with bursitis in his right shoulder.
The move was made Thursday before the Marlins began a four-game series against the Dodgers, and was retroactive to Wednesday.
Koehler was optioned Tuesday to Triple-A New Orleans after he gave up eight runs in three innings in a loss to Houston. He won 30 games for Miami in 2014-16 but is 1-2 this year with an ERA of 7.04, highest among all NL starters.