Marlins reportedly 'discussing' Cliff Lee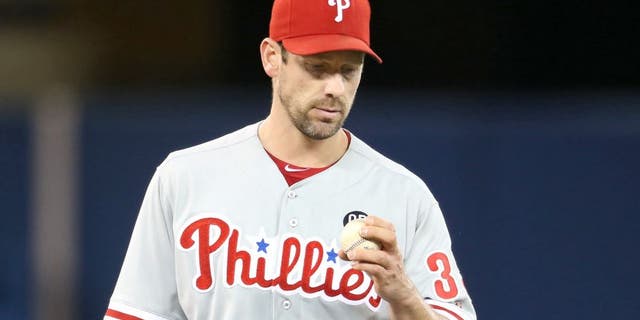 Having missed the entire 2015 season after an elbow injury in 2014, Cliff Lee is looking to make a comeback -- and the Miami Marlins could be interested.
According to a report from the Miami Herald, the Marlins are looking for low-cost options to fill their rotation and are "discussing" Lee:
The Marlins, still hoping to find a pitching bargain, have been discussing several names, including Doug Fister (5-7 in 2015), Edwin Jackson (4-3) and Cliff Lee (missed 2015 with an arm injury).
Lee tore a ligament in his elbow in July of 2014, but opted to rehab instead of undergo surgery. He's been medically cleared to throw.
The 37-year-old lefty is an intriguing option on the free agent market this offseason. When healthy, he is one of the most-effective pitchers in the game, walking just 1.3 hitters per nine innings while striking out 8.1 from 2008-2014. Over that same span, Lee owned a 89-55 record and a 2.93 ERA, pitching for Cleveland, Philadelphia, Seattle and Texas.