Marlins' Hanley Ramirez Takes 3rd Base Job As Jose Reyes Moves To Short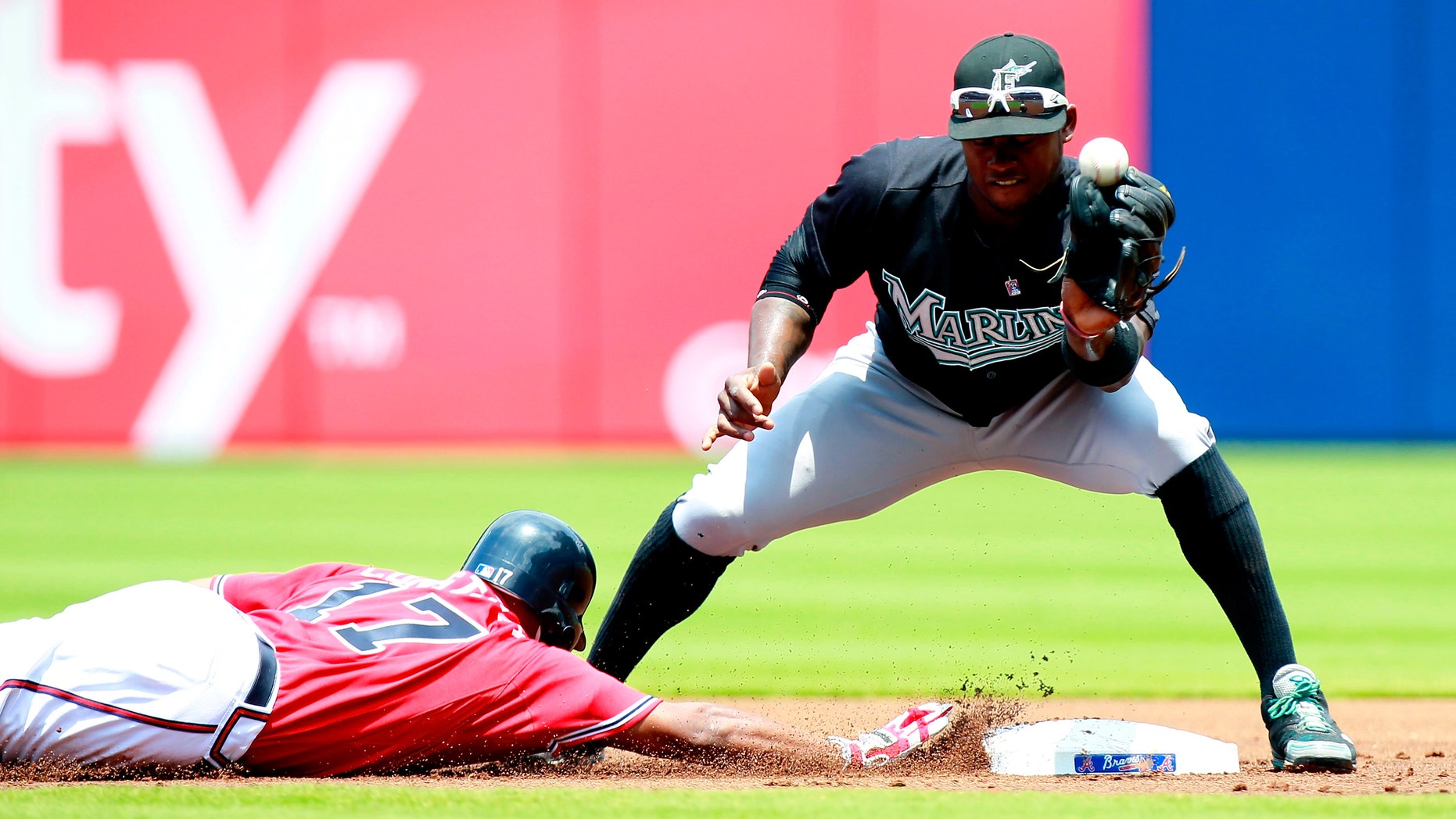 Longtime Miami Marlins' shortstop Hanley Ramírez said he'll move over to third base to make room for newcomer José Reyes.
When Reyes signed a $106 million, six-year deal with Miami last month, there was speculation Ramírez was unhappy about being supplanted at short. But new manager Ozzie Guillén sold Ramírez on the idea.
"I have spoken with Guillén," Ramírez said. "What we want is to win with the Marlins. We will see what's going to happen with the position switch and everything else. If it's third base, OK. Wherever they put me to win, I will do so."
With Reyes at shortstop and Ramírez at third, the Marlins become stronger defensively at both positions, and more potent offensively. Reyes hit .337 with the New York Mets last year to win the NL batting title, and Ramírez — a career .306 hitter — was the 2009 batting champ.
The two Dominicans are friendly, although Reyes recently said he hadn't heard from his fellow All-Star since signing.
"Between Reyes and me there is no problem," Ramirez said. "I respect him very much. He is a great person."
Ramírez spoke while taking batting practice at a Santo Domingo stadium Friday. He missed the final two months of last season with a left shoulder injury that required surgery.
"The shoulder is responding, and it's 95 percent rehabbed," Ramírez said. "I'm happy and better than ever."
He said he's excited about the Marlins' offseason spending spree, which included the signings of Reyes, left-hander Mark Buehrle and All-Star closer Heath Bell, each an All-Star.
"We are a new Marlins club," Ramírez said. "There's also a new Hanley. Good stuff is coming for next season."
Based on reporting by the Associated Press. 
Follow us on twitter.com/foxnewslatino
Like us at facebook.com/foxnewslatino