Marlins announce 5-year contract for Dee Gordon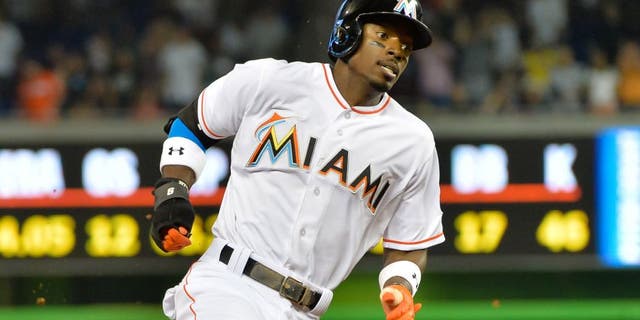 WATCH THE LIVE PRESS CONFERENCE AT 3:30 P.M. ON FOX SPORTS GO
MIAMI (AP) -- NL batting champion Dee Gordon has signed a five-year contract with the Miami Marlins.
An agreement was reached last week on the deal for $50 million, which also includes a $14 million club option for 2021. The Marlins announced the signing Monday and scheduled an afternoon news conference.
Gordon led the NL in batting (.333), hits (205) and stolen bases (58) last season, his first in Miami after being acquired in a trade with the Dodgers.
Owner Jeffrey Loria calls Gordon "one of the most dynamic players in baseball." He adds in a statement that it's "truly incredible and historic" what Gordon did in his first season with the Marlins.