Marlins 3B Prado likely to miss opener with hamstring injury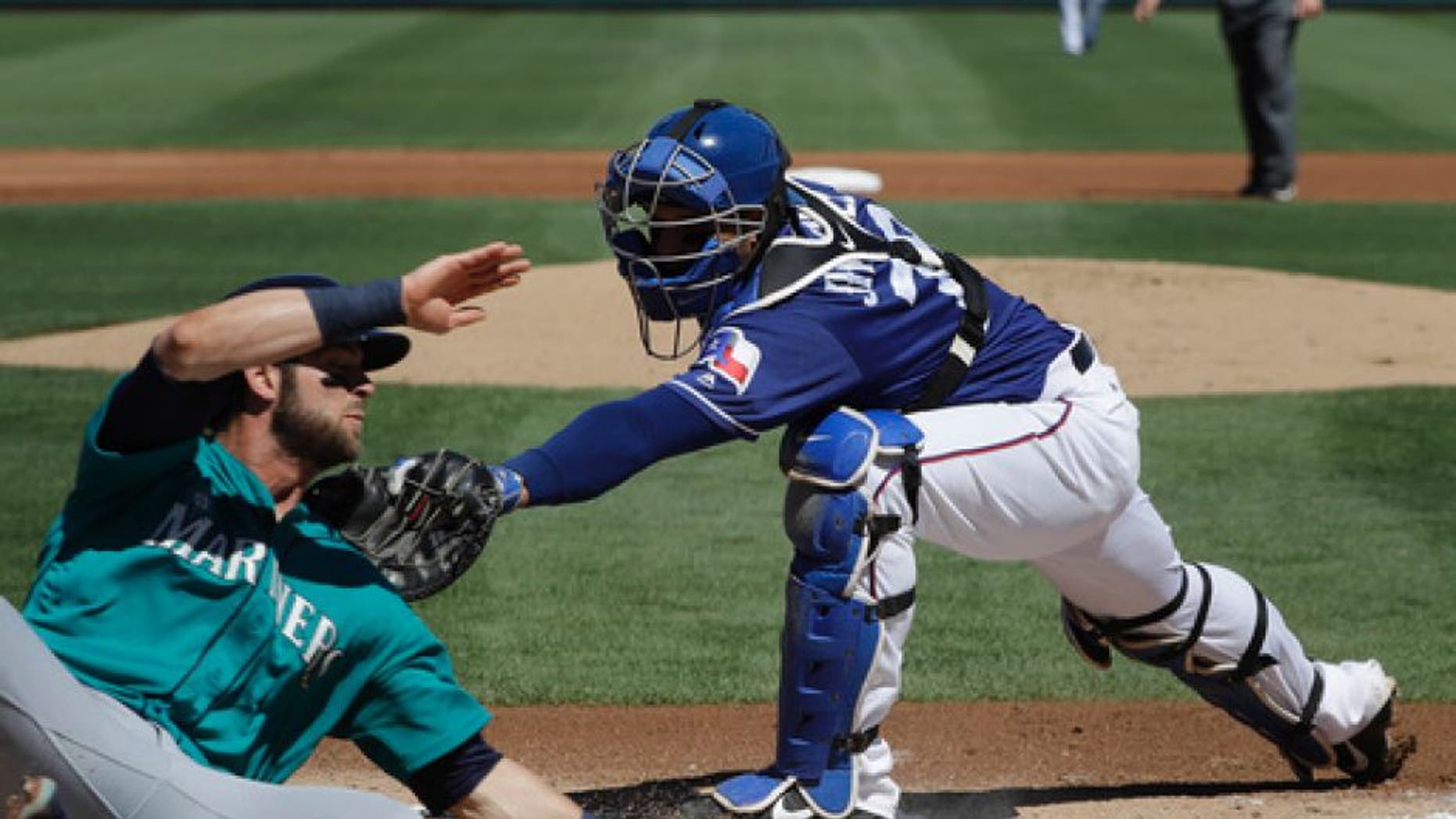 Miami Marlins third baseman Martin Prado is expected to miss the start of the regular season after straining his right hamstring at the World Baseball Classic.
Marlins manager Don Mattingly already has ruled out Prado playing in any exhibition games.
''Obviously it's never good, but I'm encouraged it's a Grade 1,'' Mattingly said Sunday at the Marlins' camp in Jupiter, Florida. ''From there we just kind of wait until he's ready, honestly. We hope that he misses as little as possible, but we're going to definitely err on the side of caution.''
A Grade I strain is considered the least severe.
Playing for Team Venezuela, Prado injured his hamstring running out a ground ball in the sixth inning of Wednesday's loss to Team USA.
The Marlins are not attaching a timeline to his return to the lineup.
''We say, oh, he's only going to miss two weeks, then that two weeks comes and he's thinking, `I've got to be ready by then' and if he's not quite ready then he's just not quite ready,'' Mattingly said. ''I'd rather say we are going to get him healthy, make sure he's healthy.''
The Marlins open the regular season April 3 at Washington.
The 33-year-old Prado is the only Marlins starter over 30, and he serves as the unofficial captain of the club. A career .293 hitter, Prado batted .305 and drove in 75 runs last season.
In Prado's absence, utility players Derek Dietrich and Miguel Rojas are will handle most of the work at third base. Dietrich hit .279 with seven homers in 351 at-bats last season and Rojas hit .247 in 194 at-bats.
Elsewhere around the Grapefruit and Cactus leagues:
TWINS 13, RED SOX 8
Red Sox starter Drew Pomeranz was forced to leave the game early due to triceps tightness. He lasted two innings and allowed three earned runs. The left-hander said he didn't think the trouble was anything serious.
Hanley Ramirez hit his third homer for Boston and Mitch Moreland went 3 for 3. Ben Paulson had a solo homer and three hits for Minnesota, while Joe Mauer walked twice and scored.
RAYS 8, PHILLIES 0
Corey Dickerson hit his third homer and Steven Souza Jr. had two hits and scored twice for Tampa Bay.
Rays starter Justin Marks and three relievers combined to retire the first 22 Phillies hitters before Tommy Joseph broke up the perfect game try with a double.
TIGERS 7, ORIOLES 1
No definitive word yet on when Detroit right fielder J.D. Martinez will be back from his sprained foot. He was injured Saturday making a catch and a specialist is going to look at the injury.
Matt Boyd threw five solid innings, allowing just one run. Boyd is currently in contention for one of the Tigers' final rotation slots behind Justin Verlander, Michael Fulmer and Jordan Zimmermann.
Baltimore starter Kevin Gausman pitched five shutout innings, striking out eight.
YANKEES 6, ASTROS 4
Former Yankees catcher Brian McCann went 3 for 3 against his former team, and Houston starter Lance McCullers Jr. allowed two earned runs in 3 2/3 innings.
Chase Headley had two hits for New York, including a two-run double.
CARDINALS 5, BRAVES 2
St. Louis starter Lance Lynn worked five scoreless innings, allowing four hits and lowering his spring ERA to 1.29. Matt Adams homered and Tommy Pham, Randal Grichuk and Jedd Gyorko all doubled.
Julio Teheran, set to be Atlanta's opening day starter for the fourth consecutive year, gave up three runs and six hits in five innings. Arodys Vizcaino, who pitched just 2 2/3 innings after last year's All-Star break because of injuries, worked a perfect sixth inning, striking out two of the three hitters he faced.
BLUE JAYS 11, PIRATES 11, 9 INNINGS
Gerrit Cole made his second Grapefruit League start and first since March 3, working five strong innings. He gave up five hits, including a home run by Ezequiel Carrera, and struck out five. David Freese doubled and singled for Pittsburgh, raising his average to .360.
Mike Bolsinger, transitioning to long relief and spot starting for 2017, started and worked 2 2/3 innings for the Jays.
NATIONALS 10, MARLINS (ss) 4
Working on ways to prevent tipping his pitches, Stephen Strasburg worked 4 1/3 innings, allowing two earned runs on four hits while striking out three. Ryan Zimmerman hit his first spring home run in the sixth.
Miami starter Adam Conley went 2 2/3 innings was touched for seven runs on five hits and three walks.
MARLINS (ss) 7, METS 5
Marlins starter Jose Urena did not give up a run in his 4 1/3 innings, working around four hits and four walks. Matt den Dekker hit two home runs, including one off Jacob deGrom.
DeGrom gave up four runs and seven hits in 5 1/3 innings.