Marco Rubio wants a Tim Tebow statue put in the U.S. Capitol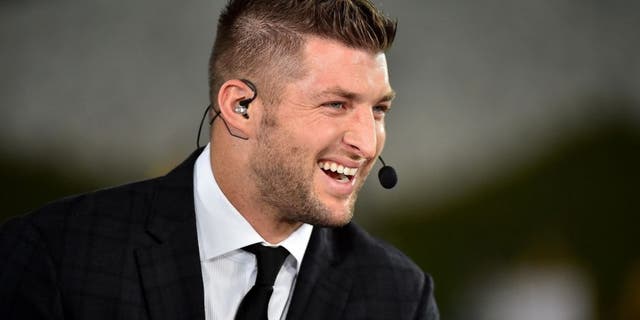 NEWYou can now listen to Fox News articles!
Last year, legislation was approved to remove a statue of Confederate General Edmund Kirby Smith, which has stood for nearly a century in the United States Capitol's National Statuary Hall.
The people of Florida have an opportunity to nominate who should replace Smith as one of Florida's two representatives in the Capitol (the other is John Gorrie, who invented the first air conditioning system), so Florida Senator Marco Rubio thought he'd lead the way:
Well, there can't be many people better known or more beloved in Florida than Gators legend Tim Tebow, so it's not the most ridiculous idea.
Rubio is a proud Florida grad, and so he's going to take any chance he gets to celebrate the Gators and diss rival Florida State. During his presidential campaign last fall, Rubio took an SEC-level shot at FSU on the radio:
"Look, I don't have anything against Florida State. I think there has to be a school where people who can't get into Florida can go to college."
That comment forced Florida State president John Thrasher, who served with Rubio in Florida legislature, to fire back:
"He's a nice kid. I'm sure he's frustrated by his low standing in the polls, which I believe could be a reflection of where he got his education."
Bang.
Of course, it's all in good fun.