Maple Leafs' Carter Ashton suspended 20 games for failing drug test after using inhaler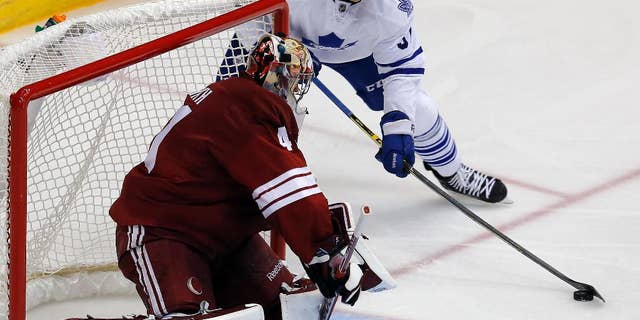 NEW YORK – Toronto Maple Leafs forward Carter Ashton has been suspended for 20 games without pay after failing a drug test.
The NHL announced Thursday that Ashton will lose $169,185 in salary for violating the league's drug agreement.
Ashton says in a statement released through the players' union that he inadvertently ingested clenbuterol, a prohibited substance, through an inhaler during an asthma attack at practice in late August. He says he used another athlete's inhaler twice and "incorrectly assumed that there were no problems" with the device.
Ashton says he wasn't seeking an "athletic advantage or to knowingly violate" the drug program. He says his team doctor has since diagnosed his exercise-induced asthma and he's been prescribed an inhaler.