Manziel will 'more than likely' be Browns backup QB Sunday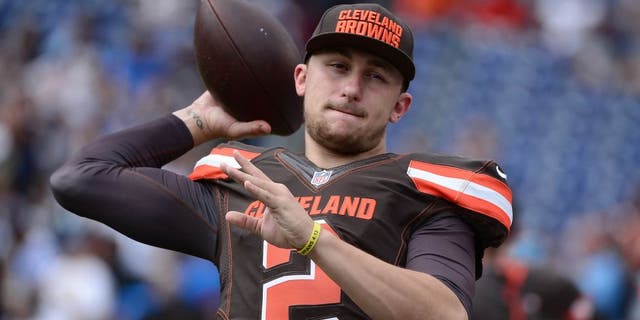 As the NFL investigates whether Johnny Manziel violated its personal conduct policy, Browns coach Mike Pettine said the quarterback will "more than likely" back up starter Josh McCown on Sunday.
Manziel could be disciplined by the league after he was questioned by police last week for an in-car argument with his girlfriend, who told authorities the former Heisman Trophy winner hit her during their quarrel.
A league spokesman said Friday there was no update on its investigation.
Manziel practiced all week and Pettine said he'll probably serve as Cleveland's No. 2 quarterback at the St. Louis Rams. The Browns made Manziel active for last week's game against Denver despite his domestic incident.
Manziel admitted drinking alcohol before his argument with girlfriend Colleen Crowley. He spent 10 weeks in a rehab facility during the offseason. Manziel told police he did not strike Crowley.