Mandel's Heisman Top 5: Is No. 2 McCaffrey's best yet to come?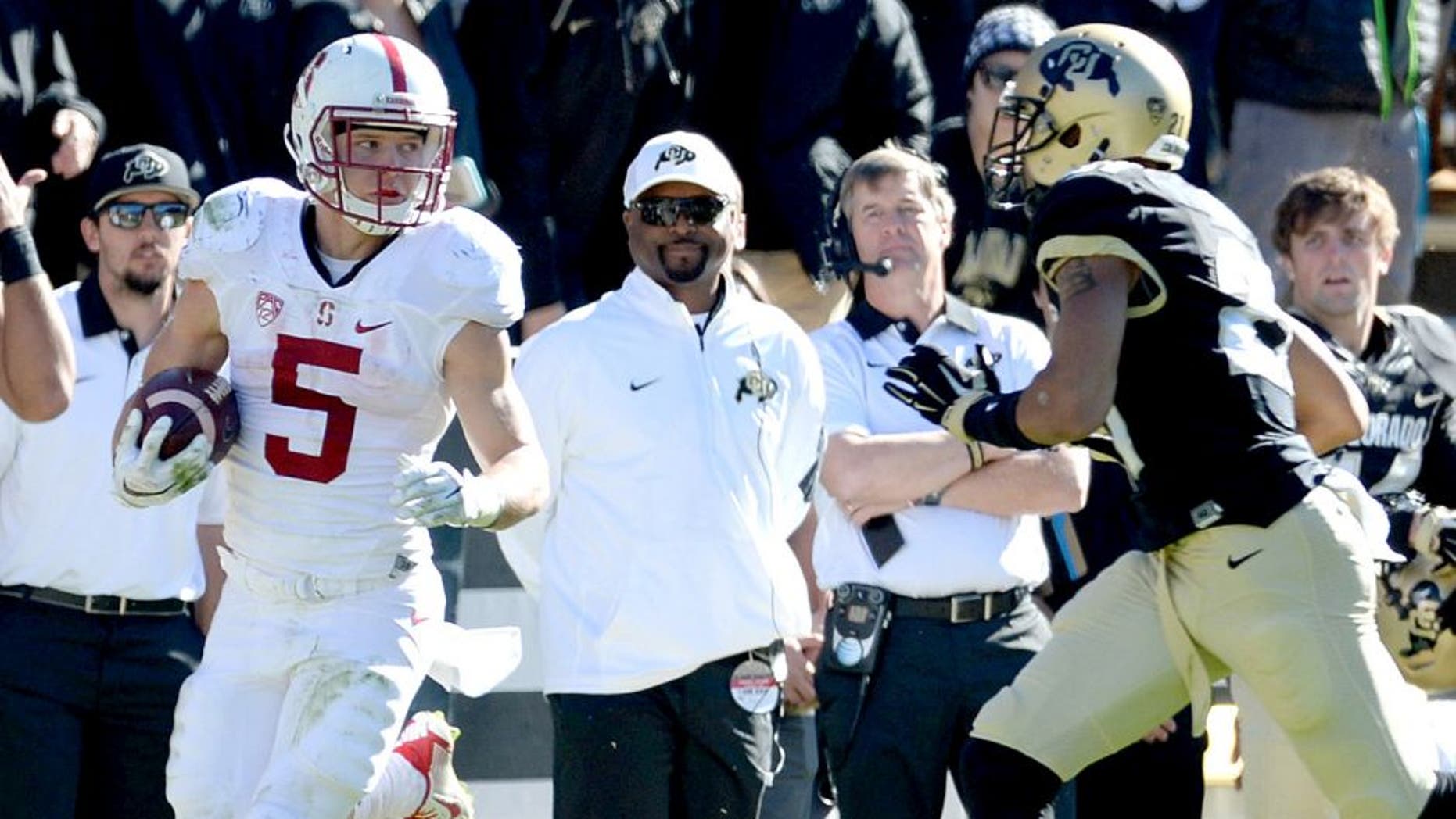 The Heisman race can change completely in the course of one weekend. Leonard Fournette and Trevone Boykin were my runaway 1-2 for six straight weeks. Then Saturday happened.
Who's still standing?
1. Alabama RB Derrick Henry. Over his last three games against Texas A&M, Tennessee and LSU, Henry has averaged 196.3 yards and amassed seven TDs. Saturday night he ran roughshod on 7-0 LSU.
2. Stanford RB Christian McCaffrey. The nation's all-purpose leader added another 220 yards against Colorado, including 147 on the ground. Ultimately his showcase opportunity comes Nov. 28 against Notre Dame.
3. LSU RB Leonard Fournette. Fournette was so far ahead of the pack coming into Saturday that even after a 31-yard output against Alabama he'll remain the national rushing leader (172.9) by a significant margin.
4. Baylor WR Corey Coleman. Even with a new quarterback throwing him the passes, Coleman lit up Kansas State for 216 yards on 11 catches. His two touchdowns upped his incredible season total to 20.
5. Ohio State RB Ezekiel Elliott. Elliott hasn't had the highs of Henry or Fournette but he's sure been consistent, posting at least 100 yards every single game for a 9-0 team.
Stewart Mandel is a senior college sports columnist for FOXSports.com. He covered college football and basketball for 15 years at Sports Illustrated. You can follow him on Twitter @slmandel and Facebook. Send emails and Mailbag questions to Stewart.Mandel@fox.com.