Man who 'snapped,' killed during Sandusky trial sentenced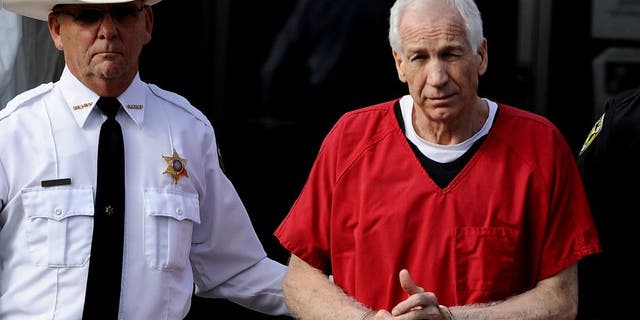 A man who said he snapped while watching former Penn State assistant Jerry Sandusky's sexual abuse trial and killed a man he claimed abused him was sentenced Thursday in New Jersey.
Clark Fredericks, 50, who pleaded guilty to manslaughter earlier this year, was sentenced to nine months in prison for the 2012 killing of 68-year-old Dennis Pegg, a former Boy Scout leader.
"I don't feel like I am sentencing someone who was committed to a criminal lifestyle," Superior Court Judge Thomas Critchley said. "What happened to him as a child made him snap."
Fredericks claimed that he was abused from the time he was 8 years old until he was 12, and prosecutors said that while there was strong evidence that Pegg committed the acts, there was no "viable prosecution."
According to testimony, Fredericks was watching the Sandusky trial on June 12, 2012, when he was drinking and snorting cocaine with a friend. He then went to Pegg's home and stabbed him with a hunting knife, which Pegg had given him, approximately 30 times.
Sandusky was convicted in 2012 on 45 counts of sexual abuse and sentenced to 60 years in prison.