Man United sells naming rights to training ground, kit in deal with insurance firm Aon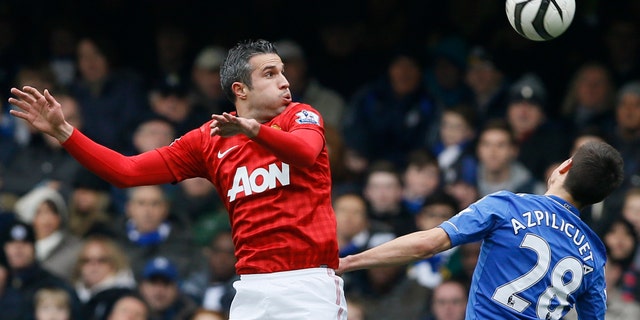 LONDON – Manchester United has sold the naming rights to its training ground as part of a sponsorship deal with insurance firm Aon estimated to be worth $230 million, a further sign of the Premier League leader's off-field money-making abilities.
The eight-year agreement with Aon starts in July and includes having the company's logos emblazoned on the training kit at United.
Aon's name currently appears on United's main match kit in a $130 million, four-year deal, but General Motors Co.'s Chevrolet division takes over that sponsorship in a $559 million, seven-year deal from the 2014-15 season.
Financial details of the new Aon deal were not publicly disclosed, but it is estimated to be worth $230 million over eight years and will also see the company provide United with business expertise.