Man shows up to Kansas Jayhawks' dorm to offer 'free-throw advice'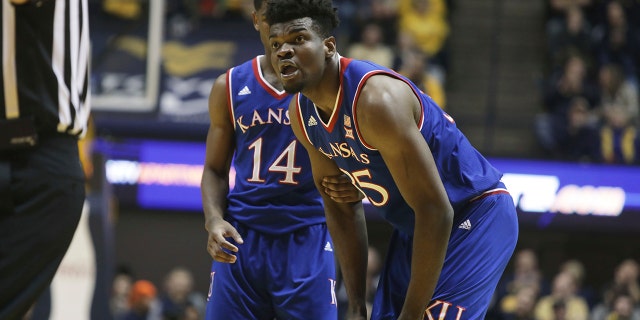 NEWYou can now listen to Fox News articles!
University of Kansas police reportedly responded to a call Wednesday to the men's basketball dorms after a man kept showing up to give a player "free-throw advice."
University deputy police Chief James Anguiano said the man – who was not a student – showed up to the Jayhawks' dorm at around 3:30 p.m. "wanting to give free-throw advice," the Lawrence World-Journal reported. Anguiano said the man had left by the time police arrived at the dorm.
Anguiano said police did not plan to file a trespassing report against the man. He had already been to the dorm several times before police were called, the newspaper reported, citing radio traffic.
It was not clear which player the man was trying to advise.
The Jayhawks lost to the Oklahoma Sooners, 85-80, on Tuesday. Sophomore Udoka Azubuike missed six straight free throws at one point during the game, according to ESPN.
Kansas coach Bill Self said after the loss that he left Azubuike in because he did not want to shake his confidence, though he admitted that may have been a "bad decision."
Azubuike is shooting just 37 percent from the free throw line this season.