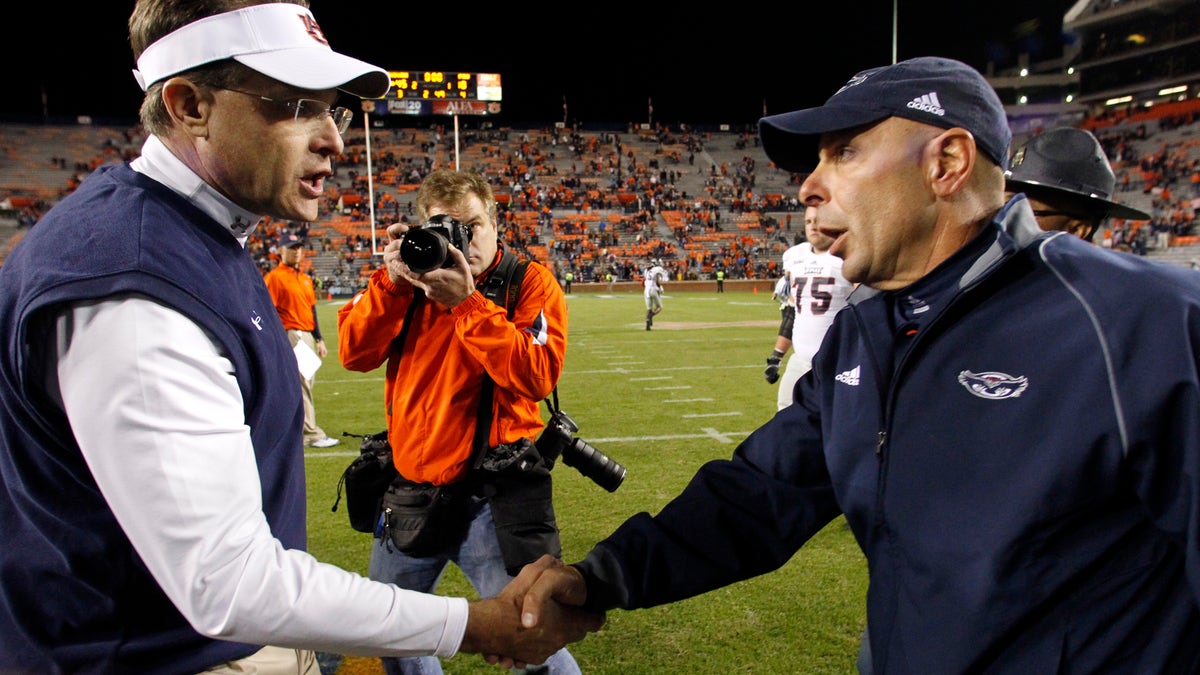 AUBURN, Ala. – Coach Gus Malzahn says Auburn has issued its response to the Southeastern Conference after Arkansas' Bret Bielema complained about game tape.
Malzahn says he learned Monday about Bielema's accusation that the "the TV copy doesn't match the film copy" received from Auburn. Bielema reported it to the SEC.
Malzahn said Tuesday "the SEC office is aware of all the details on both sides."
He says the eighth-ranked Tigers will "always operate with the utmost integrity in everything we do and if there's ever anything I don't know about that's brought to my attention, we'll deal with it in a prompt manner."
Malzahn declined to answer questions on the topic, but said "No" when asked if other opponents have lodge complaints.
The Razorbacks and Tigers meet Saturday in Malzahn's home state.