Magic announce rosters for Orlando Pro Summer League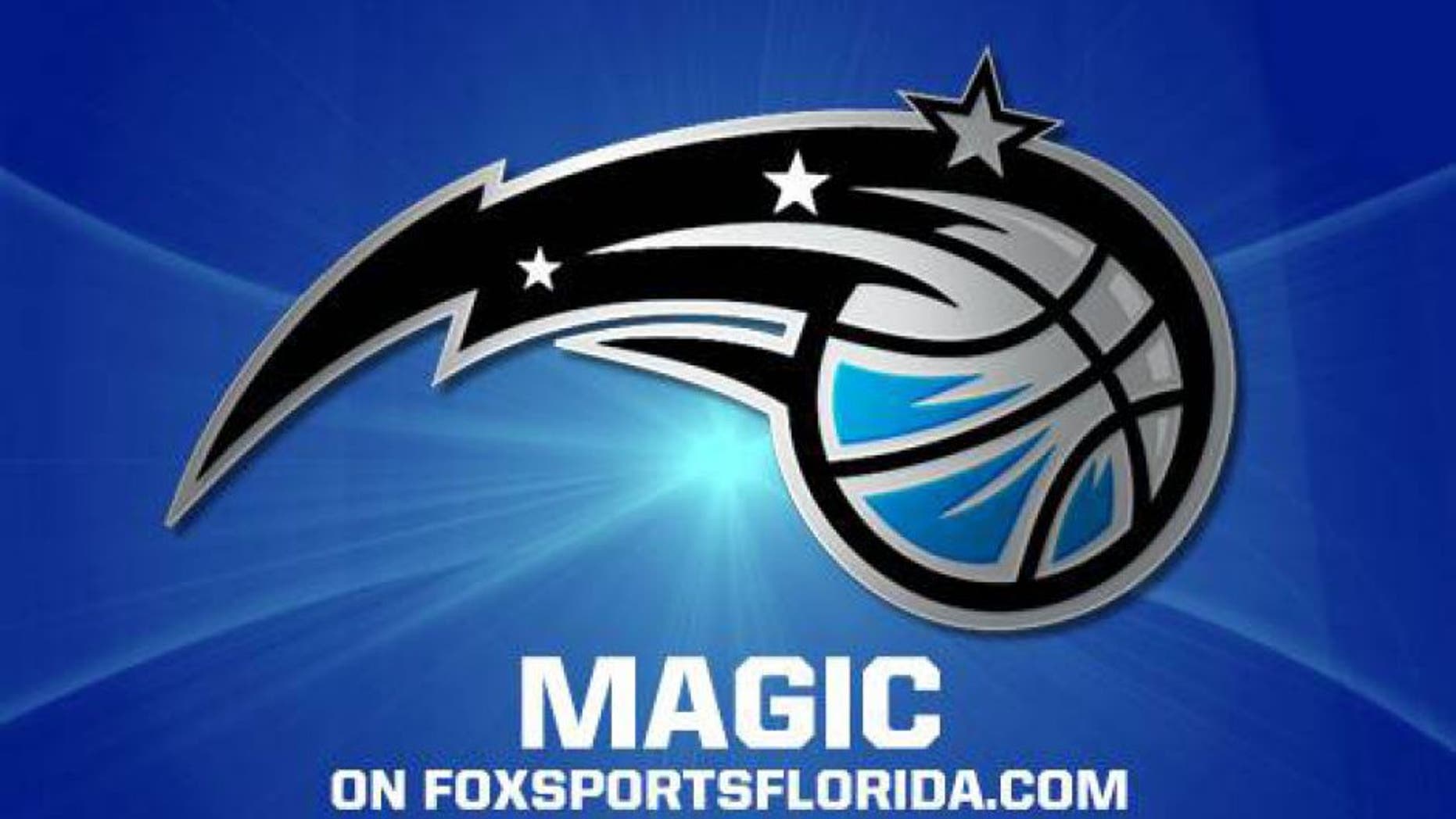 ORLANDO MAGIC PRESS RELEASE
ORLANDO, Fla. -- The Orlando Magic have released their rosters for the 2016 Southwest Airlines Orlando Pro Summer League, which will take place July 2-8, 2016 on the Orlando Magic's practice court. Both rosters are subject to change.
The 25-game, seven-day event will feature two teams from the Orlando Magic, along with the Charlotte Hornets, Dallas Mavericks, Detroit Pistons, Indiana Pacers, Los Angeles Clippers, Miami Heat, New York Knicks and Oklahoma City Thunder.
Due to space limitations, the event is not open to the public and will be open only to the media and professional team/league personnel. Fans can access box scores, game recaps and cumulative statistics by visiting www.orlandomagic.com. NBA TV will be airing 24 of the 25 summer league games live, with the Detroit vs. Indiana game at 5 p.m. on July 5 airing on tape delay.
2016 ORLANDO MAGIC SUMMER LEAGUE ROSTERS
(as of June 28, 2016 – SUBJECT TO CHANGE)
Orlando Magic Blue
| | | | | | | |
| --- | --- | --- | --- | --- | --- | --- |
| NO. | NAME | POS | HT | WT | BIRTHDATE | LAST TEAM |
| 1 | Tyler Harvey | G | 6-4 | 185 | 7/17/1993 | Erie BayHawks |
| 2 | Nick Johnson | G | 6-3 | 202 | 12/22/1992 | Austin Spurs |
| 6 | Mickey McConnell | G | 6-0 | 189 | 4/14/1989 | Chalons-Reims |
| 7 | Jimmy Gavin | G | 6-3 | 195 | 8/28/1991 | Winthrop |
| 11 | Devyn Marble | G | 6-6 | 200 | 9/21/1992 | Orlando Magic |
| 15 | Ryan Anderson | F | 6-9 | 235 | 12/4/1992 | Arizona |
| 16 | Okaro White | F | 6-9 | 204 | 8/13/1992 | Aris BC |
| 17 | Vincent Poirier | C | 6-11 | 235 | 10/17/1993 | Centre Federal |
| 23 | Alex Poythress | F | 6-8 | 230 | 9/6/1993 | Kentucky |
| 31 | Shavon Shields | F | 6-7 | 225 | 6/5/1994 | Nebraska |
| 33 | Stephen Zimmerman | C | 6-11 | 234 | 9/9/1996 | UNLV |
| 34 | Danilo Nikolic | F | 6-9 | 205 | 4/8/1993 | KK Mega |
| 41 | Gavin Ware | C | 6-9 | 260 | 10/19/1993 | Mississippi State |
| 52 | T.J. Price | G | 6-4 | 222 | 6/16/1994 | Lille Metropole Basket |
Pronunciation Guide:
Danilo Nikolic: Da-NEE-lo Nick-o-lic
Vincent Poirier: P'wah-REE-ay
Alex Poythress: POY-thress
Shavon Shields: Shove-ON
Okaro White: O-care-o White
Orlando Magic White
| | | | | | | |
| --- | --- | --- | --- | --- | --- | --- |
| NO. | NAME | POS | HT | WT | BIRTHDATE | LAST TEAM |
| 0 | Brandon Fields | G | 6-4 | 190 | 8/13/1988 | Austin Spurs |
| 5 | Patricio Garino | G/F | 6-6 | 211 | 5/17/1993 | George Washington |
| 12 | Kyle Randall | G | 6-1 | 185 | 9/10/1991 | Canton Charge |
| 18 | Jordan Sibert | G | 6-4 | 187 | 9/21/1992 | Erie BayHwaks |
| 19 | Alex Davis | F | 6-9 | 210 | 1/28/1992 | Erie Bay Hawks |
| 20 | Kadeem Batts | F | 6-9 | 244 | 7/6/1991 | Istanbul Buyuksehir |
| 21 | Nnanna Egwu | C | 6-11 | 250 | 10/22/1992 | Erie BayHawks |
| 22 | Aaron Bowen | F | 6-6 | 212 | 9/23/1991 | Erie BayHawks |
| 24 | Michael Frazier | G/F | 6-5 | 199 | 3/8/1994 | Fort Wayne Mad Ants |
| 25 | Landry Nnoko | C | 6-10 | 255 | 4/9/1994 | Clemson |
| 30 | Treveon Graham | F | 6-5 | 219 | 10/28/1993 | Idaho Stampede |
| 35 | James Siakam | F | 6-7 | 225 | 5/23/1992 | Delaware 87ers |
| 45 | Kevin Murphy | G | 6-5 | 185 | 3/6/1990 | Hitachi (Japan) |
| 50 | Arinze Onuaku | C | 6-9 | 255 | 7/13/1987 | Meralco Bolts |
| 55 | Justin Dentmon | G | 6-0 | 183 | 9/5/1985 | Sichuan (China) |
Pronunciation Guide:
Nnanna Egwu: Na-na Egg-woo
Patricio Garino: Pa-tree-cee-o Ga-reno
Treveon Graham: Tray-V-Ahn
Landry Nnoko: NOH-coh
Arinze Onuaku: A-rin-zay O-new-ahh-koo
James Siakam: See-ah-Kim
Jordan Sibert: Sigh-bert