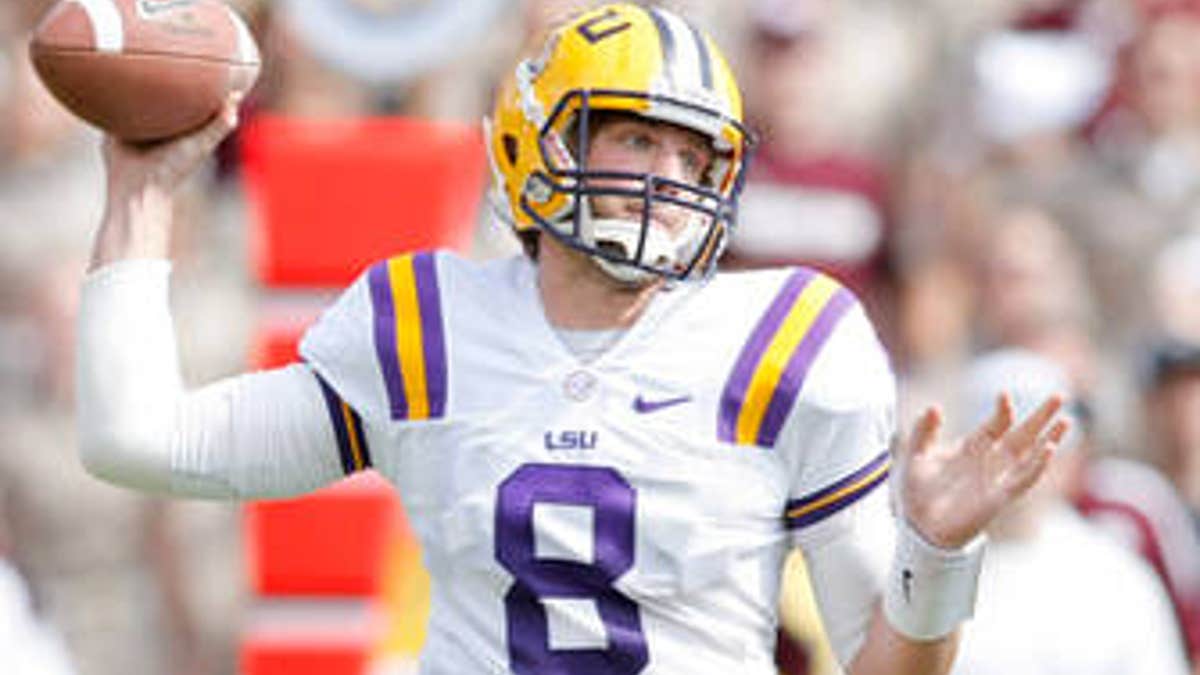 LSU quarterback Zach Mettenberger is stoked.
"I'm pretty stoked," he told USA Today .
Why? This is how Mettenberger spent his Monday:
"I woke up about eight, ran some errands, went to Dunkin' Donuts, came over here [to the LSU football facility], watched some film with my coffee," Mettenberger said . "About 11, I went to lunch, came back and watched film until practice. It's just like if I was a coach or in the league [the NFL]. I'm up here doing my homework, which is football pretty much."
Mettenberger needs just three credit hours to earn his General Studies degree from LSU, so he enrolled in a three-hour online English course.
Of course, this is the NCAA we're talking about, so nothing is ever quite that simple. He does not get to spend all his time at the football facility working with offensive coordinator Cam Cameron. By rule, athletes are only allowed to spend 20 hours per week on their sport.
You laugh, and for good reason.
The rule is designed to protect athletes from coaches who would surely ask for a lot more than a 20-hour commitment if they could. It's a good rule, but it has been notoriously difficult to enforce because players -- especially in football -- are reluctant to complain, and who's really counting anyway?
And then, of course, you have the guys who are in the film room not because they have to be, but because football is their life's work.
"This is his call, but he's not going to be able to sit in there with Cam and be coached all the time, absolutely not," LSU coach Les Miles said.
So, remarkably, the starting quarterback at an SEC school gets to sort of just . . . be a kid.
Imagine that.