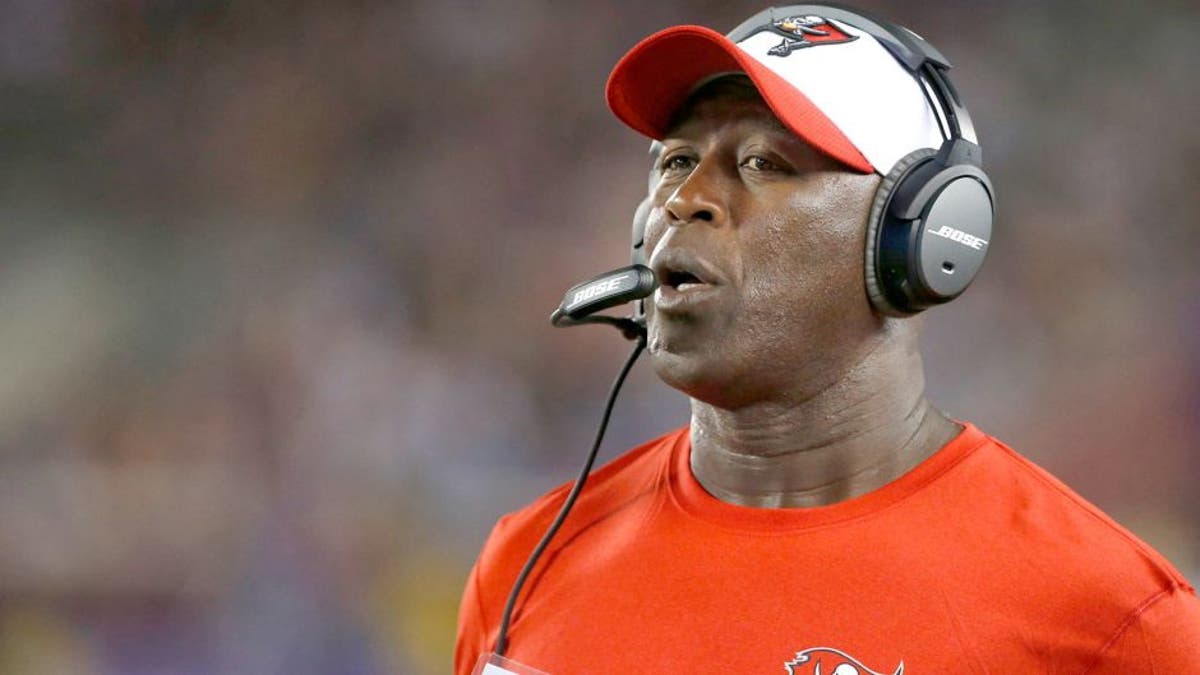 The Tampa Bay Buccaneers need to find a way to protect their quarterback in 2015. As Rick Stroud of the Tampa Bay Times reported, the Bucs are leading the NFL in sacks allowed this preseason with 13 through three games.
Rookie QB Jameis Winston was sacked four times against the Cleveland Browns, while backup QB Mike Glennon went down twice. After the brutal showing, Lovie Smith had one word for the play of his offensive line:
"Unacceptable."
"We had some bad plays last night, yes, along our offensive line,'' Lovie Smith told the Tampa Bay Times. "It's like that most games, though. You have some plays you'd like to have back. Good plays on their part. Looking at the overall picture, just like before when we played a lot better, you take everything in, which we will do. But that play last night, for the most part, was unacceptable for us and we'll fix it.''
Smith specifically went on to speak about his two offensive rookie o-linemen in Donovan Smith and Ali Marpet. Fortunately, Smith actually said the two have played well this preseason, and that they're "making progress."
"Guys are going to have bad plays,'' Lovie Smith said. We'll look at the overall picture for those guys. For rookie offensive linemen, we think we have two pretty good players. Are they pro Bowl ready right now? No. But they're making progress.''
The Bucs have one more game to get things sorted out, but the start of the 2015 regular season is slowly creeping up.
(h/t Tampa Bay Times)