Louisville Athletic Director Tom Jurich fired amid corruption scandal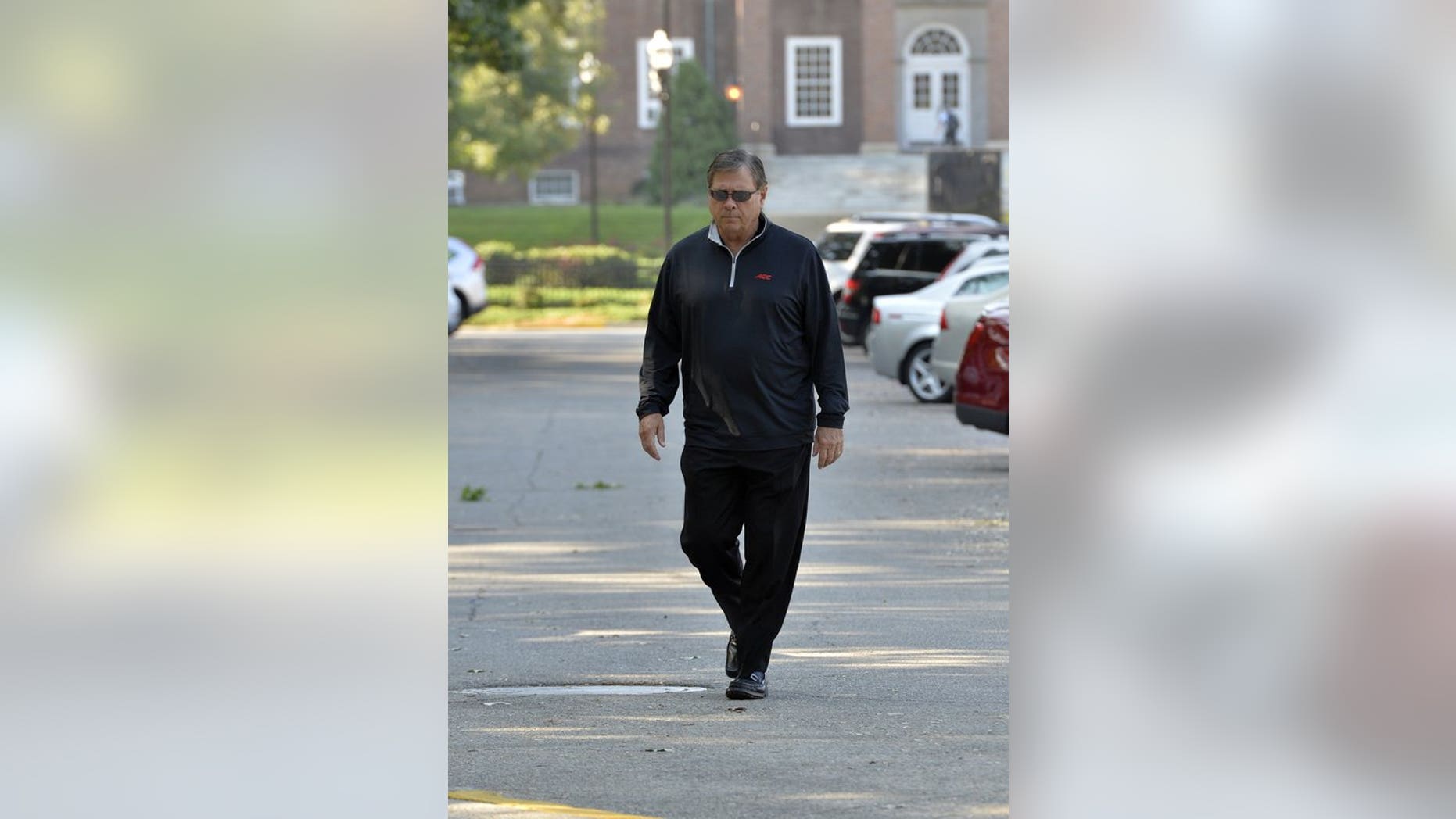 Louisville trustees have fired athletic director Tom Jurich in the wake of its involvement in a national federal investigation of college basketball.
The Board of Trustees voted 10-3 on Wednesday to fire Jurich after 20 years as the school's AD. Jurich, 61, had been placed on paid administrative Sept. 27 by interim university President Greg Postel. Louisville's Athletic Association fired men's basketball coach Rick Pitino on Monday.
Jurich shepherded Louisville's 2014 entry into the Atlantic Coast Conference. He also was responsible for facility upgrades and saw numerous sports thrive under coaches he hired.
Vince Tyra was named acting AD since Oct. 3, a move the Athletic Association approved on Monday before firing Pitino.
Louisville's acknowledgment of being part of a federal probe into bribery of college recruits proved to be Jurich's undoing. Postel's Sept. 27 disciplinary letter to the AD called allegations in the complaint "disturbing and unprecedented." His letter also called "unacceptable" the level of misconduct, alleged criminal activity and the negative attention it has brought to Louisville.
Postel also criticized Jurich for failing to update or consult the athletic board about his negotiation of the department's sponsorship extension with Adidas.
Jurich's lawyer, Alison M. Stemler, disputed Postel's allegations in a letter that also questioned whether school's disciplinary action might violate a contract clause.
Several Jurich supporters carrying signs urging trustees to retain the AD gathered outside the Grawemeyer administration building and briefly inside the meeting room. Jurich's attorney, Alison M. Stemler, and members of Jurich's legal team joined the meeting shortly after it began.
Trustees ultimately followed the same path as the ULAA, deciding to part ways with Jurich and move forward.
Jurich departs as construction continues on a $63 million expansion of the football stadium due for completion by next season. He had a long record of accomplishments that helped Louisville build one of the nation's top athletic programs.
Jurich also remained loyal to coaches he hired, to a fault in some cases.
Jurich hired Pitino as coach in 2001 and celebrated Louisville's third NCCA men's basketball championship trophy 12 years later in perhaps the school's most successful year in athletics.
The Cardinals' women's basketball team reached the NCAA championship game that same season and has remained a perennial NCAA Tournament contender. Both programs play in a 22,000-seat downtown arena that opened in 2010.
Lamar Jackson became Louisville's first Heisman Trophy winner last year when the Cardinals flirted with a berth in the college football playoff. The Cardinals in 1998 began playing in Papa John's Cardinal Stadium, which is undergoing its second expansion from its original 42,000-seat capacity.
The baseball team is coming off its third College World Series berth in five years and is also preparing to expand its stadium.
Jurich was scrutinized for his decision to re-hire football coach Bobby Petrino in January 2014, less than two years after Arkansas fired Petrino for misleading school officials about a motorcycle accident in which his passenger was later revealed to be his mistress.
Jurich's support of Pitino through a series of embarrassing transgressions in recent years drew the most criticism.