Louisiana governor warns that budget crisis could mean no college football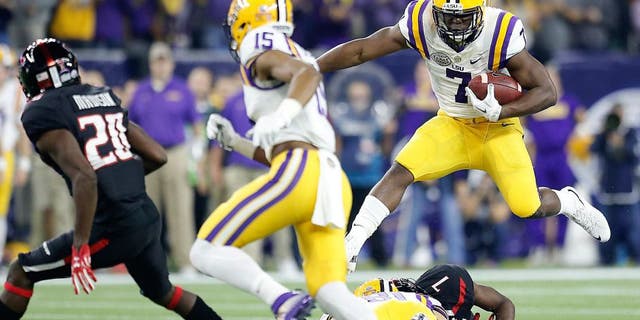 Louisiana faces a budget crisis, Gov. John Bel Edwards told the state Thursday night. And if the state legislature doesn't approve tax increases, that could result in drastic reductions to health care, big cuts in higher education and no college football!
Yeah, that's what Edwards said.
You see, according to Edwards, campuses would have to shut down because even LSU will run out of money by the end of April. That means no finishing spring semester, grades of incomplete for students and ineligible athletes.
"You can say farewell to college football next fall," Edwards, a Democrat, said in a televised address.
"Student-athletes across the state would be ineligible to play next semester," Edwards said (via NOLA.com). "I don't say this to scare you. But I am going to be honest with you."
Republicans oppose the size of Edwards' proposed tax increases, saying Louisiana should be looking at cutting state contracts. Edwards said that won't be enough.
You have to believe that Edwards has grabbed the state's attention, because tossing people off dialysis machines is one thing, but keeping Leonard Fournette from winning a Heisman is something really serious.
H/T: The Big Lead