LOOK: 'Game of Thrones' author George R.R. Martin visits Jets camp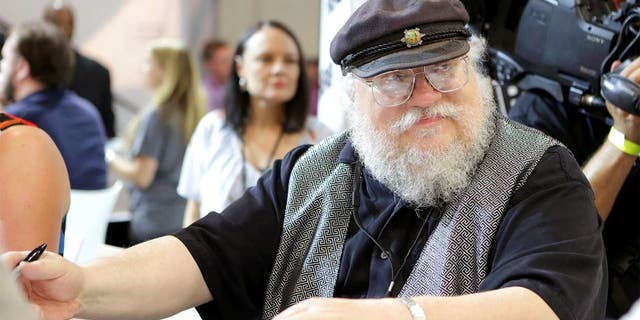 "Game of Thrones" has taken the world by storm and become one of the most popular television series out there. You can be sure that NFL players are big fans of the show, as is the rest of the world.
Just as NFL players are fans of "Game of Thrones," the series' author, George R.R. Martin, is a follower of football -- specifically the New York Jets. Martin, a "rabid Jets fan," was at the team's practice facility for training camp on Wednesday.
He was spotted on the sidelines at the facility with general manager, and huge "Game of Thrones" fan, Mike Maccagnan. He was also crushing the fashion game with skull and crossbones suspenders.
Surely, Martin had a big crowd around him all day. It wouldn't be surprising to hear that a few players asked Martin for an autograph or a photo. Jets offensive tackle D'Brickashaw Ferguson was fortunate enought to interview him, giving him bragging rights over all of his teammates.