Logano gets DNF in first Chase race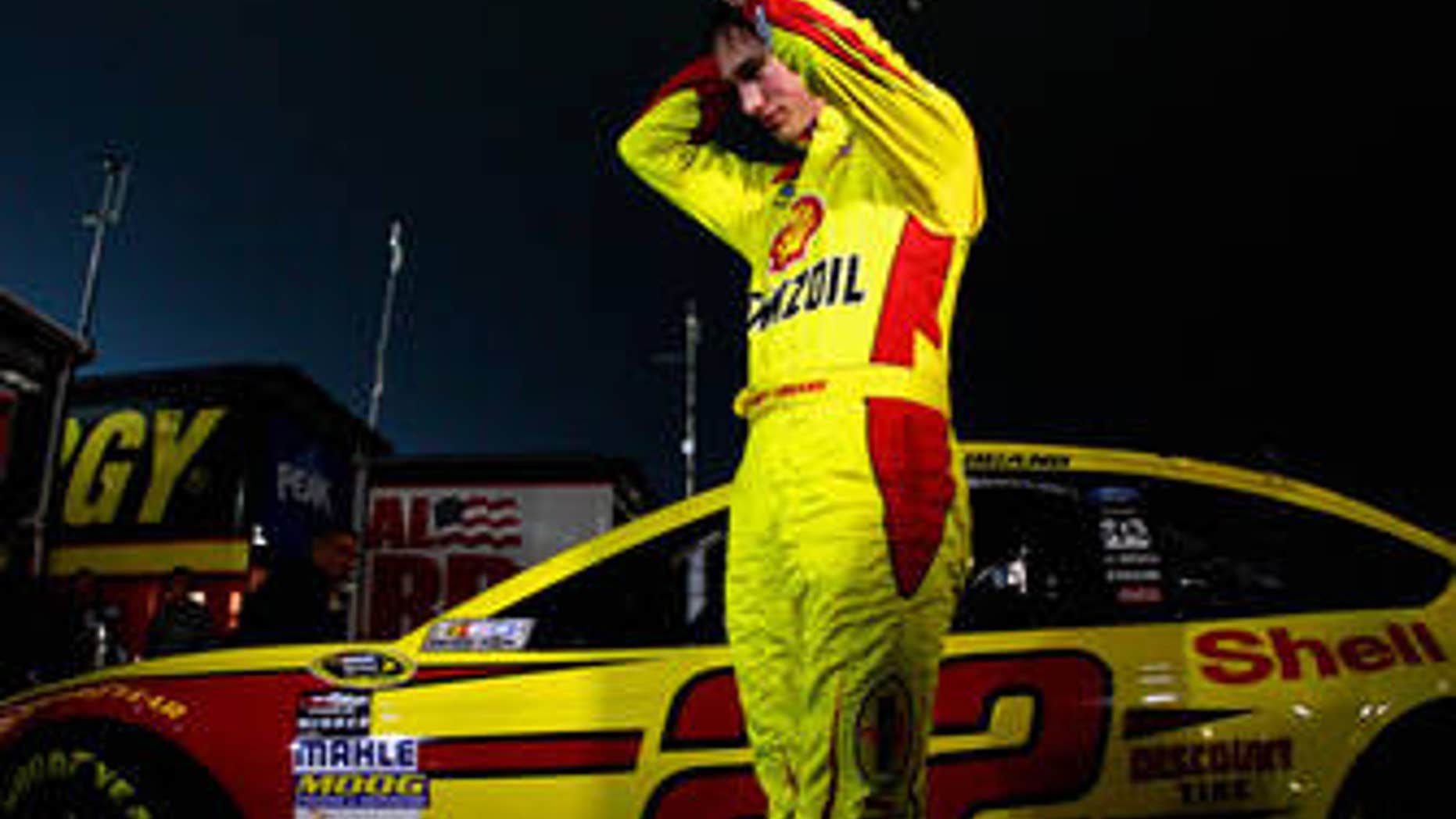 JOLIET, Ill. – Joey Logano was the first championship contender to post a DNF in the Chase for the Sprint Cup.
After a five-hour rain delay, engine issues cropped up for the pole-sitter at Chicagoland Speedway around the fourth caution on Lap 148 on Sunday night.
The Penske Racing driver reported a cylinder going down. After hanging on to the lead lap in 32nd place, the engine finally gave way on Lap 166 and ignited the sixth caution of the night.
After leading 32 circuits, Logano was "pretty angry" to be in the garage after just 175 laps.
"That was such a fast race car we had," Logano said. "After the rain delay, we came in and put on four tires and lost some track position, but we were going to take two on the next one, kind of like the 24 did and he cycled out to the lead there. Unfortunately, the motor blew up. You have these every once in a while.
"It is a bummer to have it in the Chase when you are running for a championship. I feel like Chicago was one of those tracks we could win at. Everyone was doing the right thing. We have a really fast race car, and we put it on the pole and led laps today. It just wasn't our day, I guess."