Lobaton's walk-off homer really stings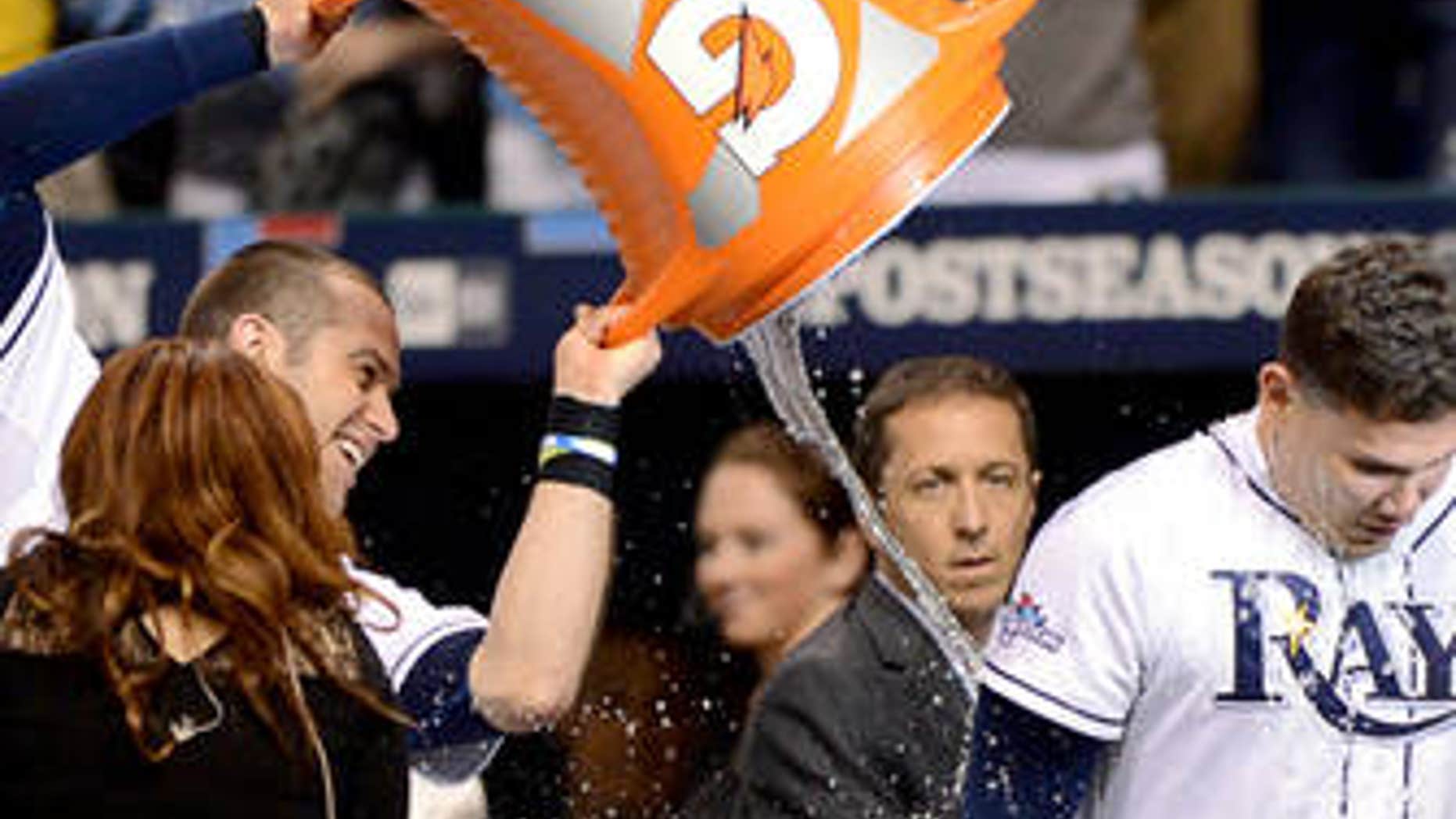 Jose Lobaton's home run on Monday night created quite a splash.
The backup catcher's homer in the bottom of the ninth to give Tampa Bay a dramatic 5-4 win over Boston in walk-off fashion had a little extra sting to it.
The home run ball landed in the Rays outfield touch tank, which holds 20 Cownose Rays.
Your browser does not support iframes.
This is reportedly only the third home run ball to ever land in the tank. And more notably, it's the first ever by a Rays player.
As Ken Rosenthal explains , the Rays, since the opening of the tank in 2007, had pledged a $10,000 donation for any home run one of their players hit into the 35-foot, 10,000 gallon container -- $5,000 to the Florida Aquarium, which operates the tank, and $5,000 to a charity of the player's choice.
Lobaton's long ball forced a Game 4 between the Rays and Red Sox.
It's probably a good thing the Rays didn't take a page out of the Dodgers book when it comes to aquatic celebrations.