Librarian by look, Chiefs defensive coordinator Bob Sutton a mad scientist in game planning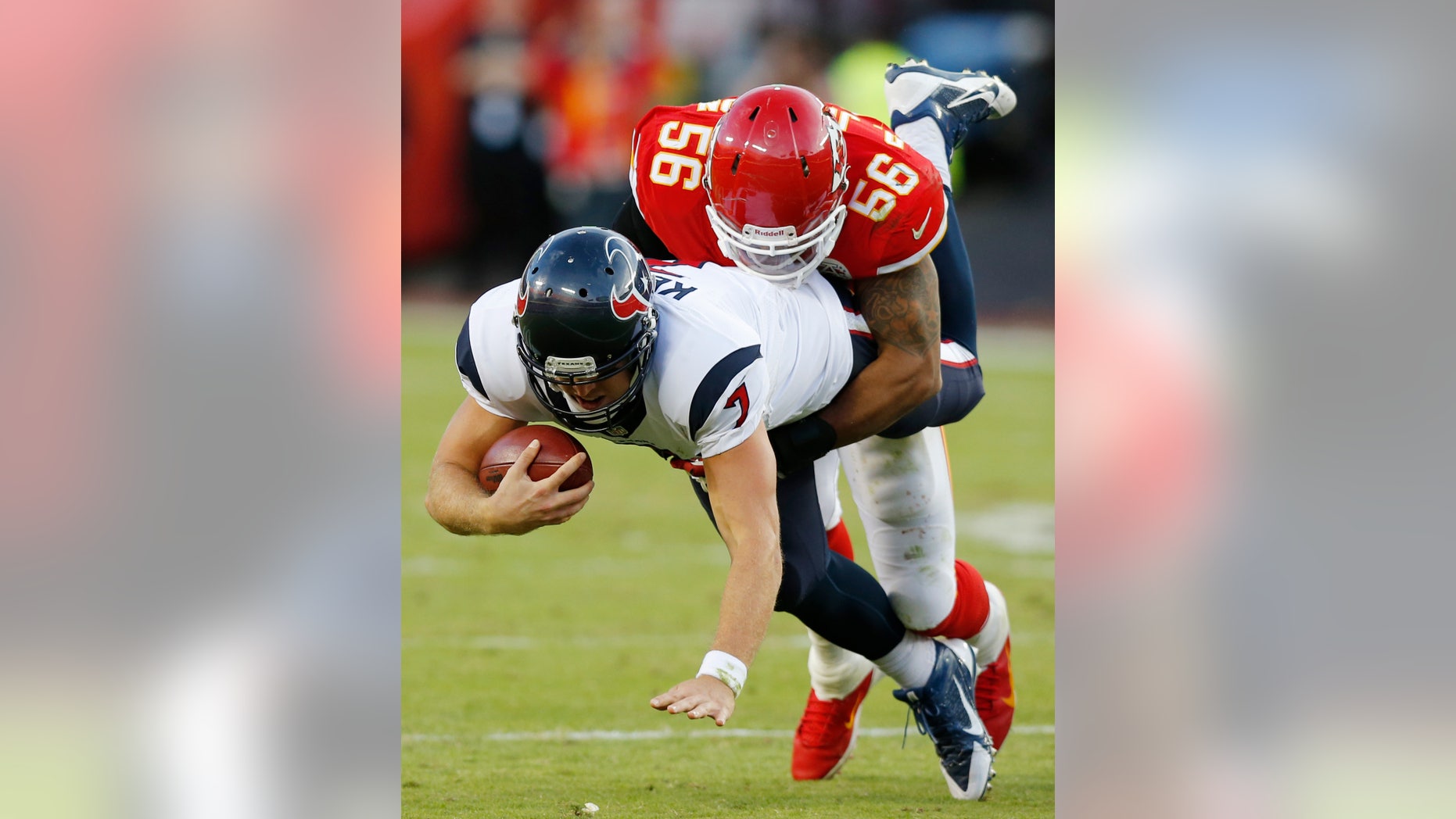 KANSAS CITY, Mo. – The mad scientist of the Kansas City Chiefs is a mild-mannered, bespectacled man named Bob Sutton.
His defense is on pace to set the NFL record for sacks in a season. They're tops in the league in stopping opponents on third down, and in the red zone. They're also the best at taking away the ball. And most important, they're allowing fewer points than any other team.
In fact, the defensive coordinator is a big reason why Kansas City is off to a 7-0 start after winning just twice last season. It's the second-best start in franchise history behind the 2003 team that won its first nine games.