Legendary NFL backup QB Earl Morrall dead at 79; helped lead undefeated Dolphin team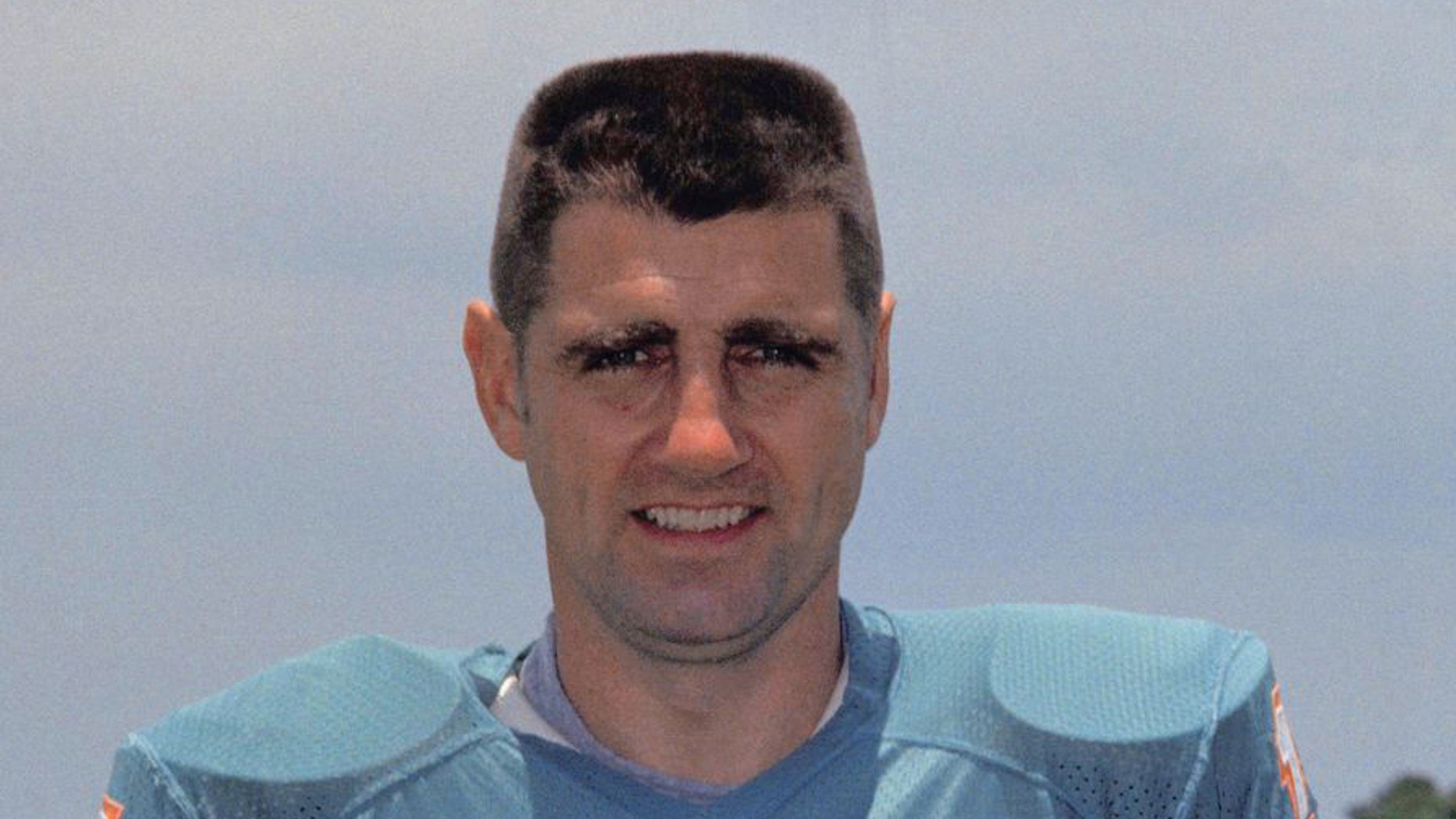 Earl Morrall, who helped quarterback the NFL's only undefeated team and won three Super Bowls in a 21-year career in which he was mostly famous for being a backup, has died at 79.
The death of the longtime signal caller, who was known for his crew cut and heroics off the bench was reported by naplesnews.com, in Morrall's hometown of Naples, Fla. Morrall played from 1956-76, and was perhaps best known for his time with the Miami Dolphins. In 1972, when starting quarterback Bob Griese was injured, Morrall took over and kept the team undefeated. Griese returned in the AFC Championship Game and went on to win the Super Bowl, but it was Morrall who won AFC Player of the Year honors.
After his playing days ended, Morrall remained in South Florida, even serving as mayor of Davie.
"What the public saw is what you got from my father," son Matthew Morrall told Naples News. "He was a genuine person that was respectful. He was the All-American boy. ... He's the epitome of the old Chip Hilton boy stories you read growing up. He always did the right thing, and people loved him."
Matthew Morrall told the paper his father had been diagnosed with Parkinson's disease and in declining health in recent months.
Morrall held a charity golf tournament in Southwest Florida for 12 years, and also hosted events involving the Dolphins.
Morrall, who played his college ball at Michigan State, also replaced legendary Colts quarterback Johnny Unitas after an injury in 1968, leading the Colts to a 13-1 record.