Lee easily wins Asia-Pacific Amateur and makes plans for Augusta National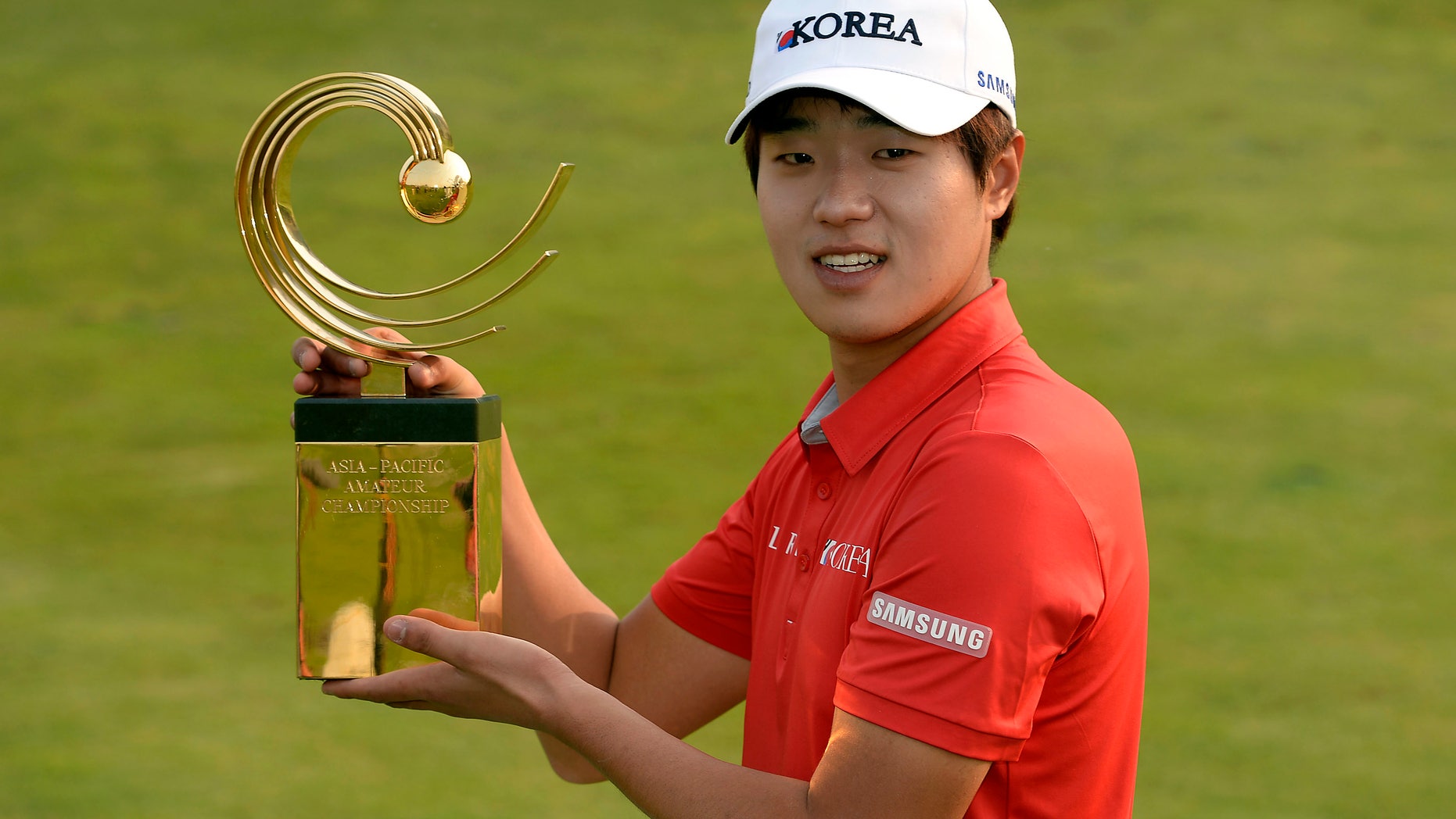 LONGKOU CITY, China – Lee Chang-woo of South Korea won the Asia-Pacific Amateur by three shots to earn a trip to the Masters in April.
Lee was worried that he would think more about going to Augusta National than his golf at Nanshan International. That was never a problem. He stretched his lead to as many as six shots on the back nine. Even with a double bogey on the last hole, he had a 1-under 70 to win by three over Shohei Hasegawa of Japan.
The winner of the Asia-Pacific gets an invitation to the Masters and a place in the final qualifying stage for the British Open. Hasegawa also gets into final qualifying for the British Open.
Defending champion Guan Tianlang shot 73 and finished eight shots behind.