LeBron makes All-NBA first team for record-tying 11th time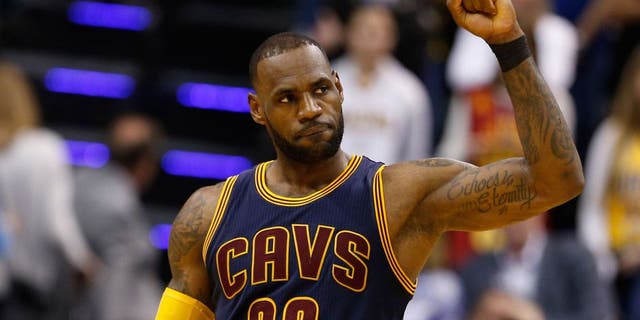 NEW YORK (AP) -- For Cleveland's LeBron James, there was history.
For Houston's James Harden, there was affirmation.
James and Harden headlined the All-NBA first team that was unveiled Thursday. James made the first team for a record-tying 11th time, matching the mark set by Kobe Bryant and Karl Malone. And Harden was the only player to be unanimously selected as a first-teamer this year, returning to that group for the third time in the last four seasons.
Joining James and Harden on the first team were Oklahoma City's Russell Westbrook, San Antonio's Kawhi Leonard and New Orleans' Anthony Davis. Westbrook, Leonard and Davis all are first-teamers for the second time.
James and Westbrook were on 99 first-team ballots, and second-team on the lone other. Leonard was a first-teamer on 96 ballots, second-team on three and third-team on one.
Harden and Westbrook were runaway choices at guard, James and Leonard were easy picks at forward. Davis barely held off Utah's Rudy Gobert for the first-team center spot, finishing with 343 points to Gobert's 339.
Davis appeared on 95 of the 100 ballots; Gobert appeared on 91.
Other second-team picks along with Gobert were Golden State's Stephen Curry and Boston's Isaiah Thomas at guard, and Golden State's Kevin Durant and Milwaukee's Giannis Antetokounmpo at forward.
Third-team selections were Washington's John Wall and Toronto's DeMar DeRozan at guard, Golden State's Draymond Green and Chicago's Jimmy Butler at forward, and DeAndre Jordan of the Los Angeles Clippers at center. Jordan edged Minnesota's Karl-Anthony Towns for the final center spot by four points in the balloting.
Finalists for other awards, including MVP, rookie of the year, defensive player of the year, sixth man, most improved player and coach of the year will be announced Friday night.