LeBron James viciously throws down on JaVale McGee in Game 1 dunk fest with Warriors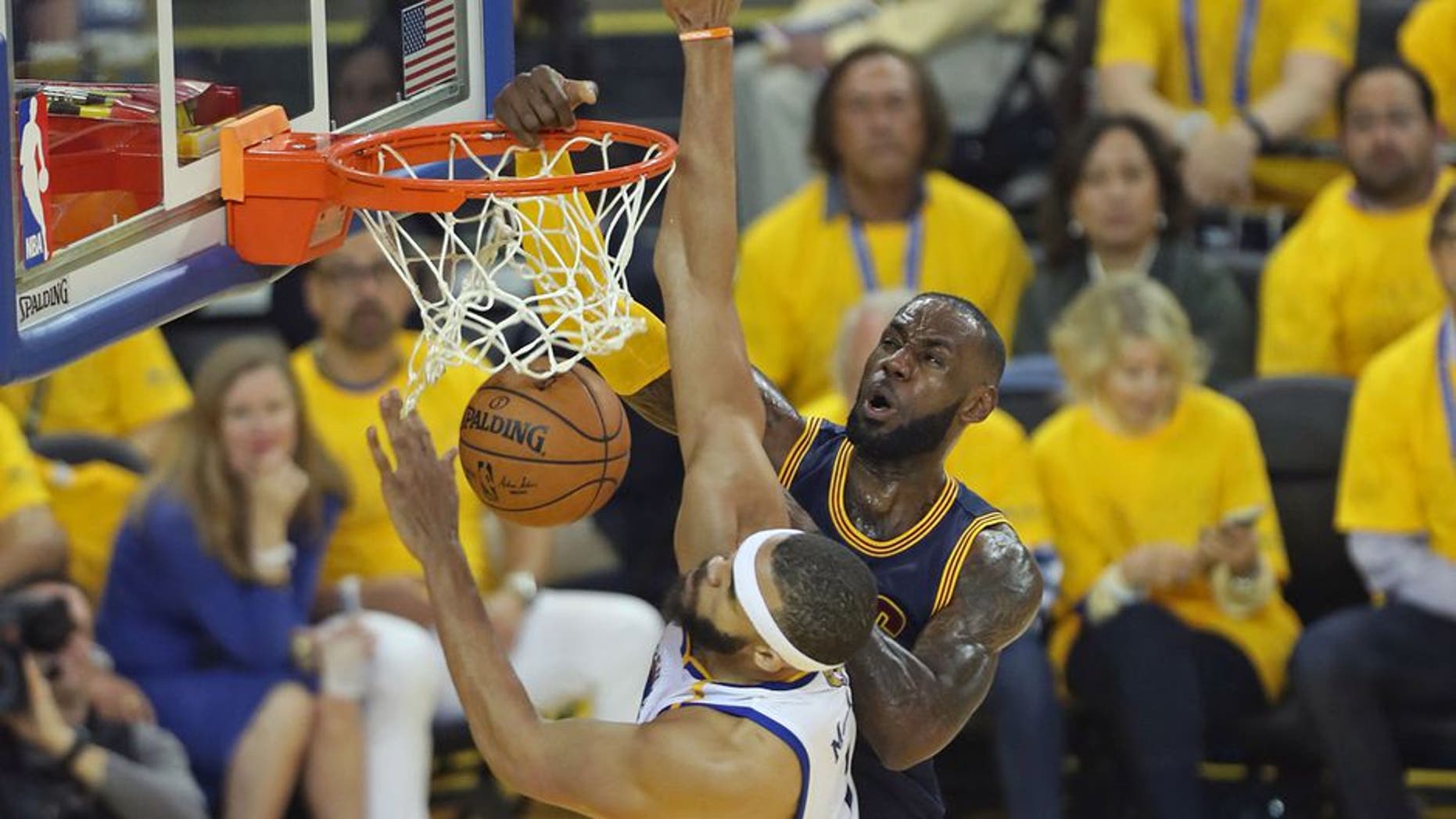 Game 1 of the much-anticipated 2017 NBA Finals started out as a clinic on bad basketball, but when the Cleveland Cavaliers and Golden State Warriors got the nerves out, they started throwing down … nasty dunks.
Leave it to LeBron James to punctuate the first-quarter display with a vicious dunk on JaVale McGee:
It was a Game 1 dunk fest, with the Warriors alone getting seven in the quarter, and no one was complaining.
James finished the first half with 19 points and 11 rebounds but seven turnovers, while Kevin Durant had 23 points and six assists as the Warriors led 60-52.