LeBron intentionally rips sleeved jersey vs. Knicks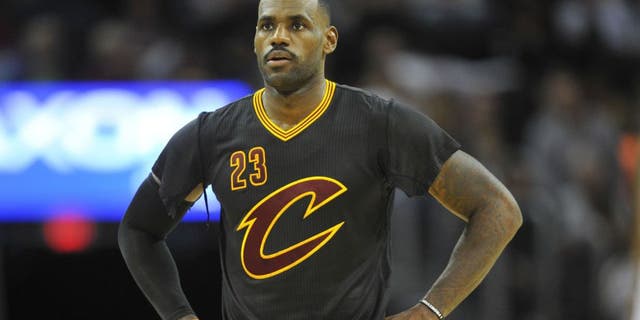 LeBron James has never been a fan of the short-sleeved jerseys the NBA began using in 2013.
The Cleveland Cavaliers star made that point abundantly clear Wednesday night against the New York Knicks, pulling at the sleeves until they ripped while he was in the midst of a 4-of-11 first-half shooting performance.
This isn't the first time he's shown his displeasure for the alternate jerseys.
After suffering a poor shooting night in 2014 while with the Miami Heat, James made a point to single out the jerseys.
"I'm not making excuses," James said after that game in March 2014. "I'm not a big fan of the jerseys, not a big fan of them. I've got to figure something out the next time I wear the short-sleeved jersey. ... I already don't have much room for error on my jumpers."