Lawler hopes to return at UFC 195 against Condit on Jan. 2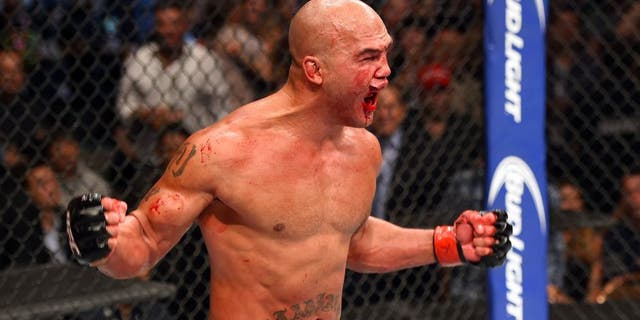 NEWYou can now listen to Fox News articles!
Welterweight champion Robbie Lawler's thumb injury isn't too severe and it appears he'll be ready to go as early as Jan. 2 at UFC 195.
The report comes via UFC Tonight's Ariel Helwani who spoke to Lawler's manager David Martin., who said that the American Top Team fighter suffered an injury that pushed him out of fighting at UFC 193 on Nov. 14, but wasn't anything that required surgery.
Lawler has been very active over the last two years so the additional time off will allow his thumb to heal so he can get back into training camp and prepare for his showdown with Carlos Condit.
Condit was already set as the No. 1 contender and all signs are pointing towards him still receiving the title shot, especially given the time frame for Lawler's return.
The welterweight champion hopes to be back as early as UFC 195 on Jan. 2 and considering that card just lost its main event when Ronda Rousey vs. Holly Holm was switched to UFC 193 instead, it seems like perfect timing.
Lawler vs. Condit would seem to be the perfect headliner for 195 card in Las Vegas as the UFC kicks off the New Year.
As of now the fight is far from official, but with everybody on board for that particular date it seems it's just up to the UFC to make the final call.