LaVar Ball has decided where his youngest sons will play next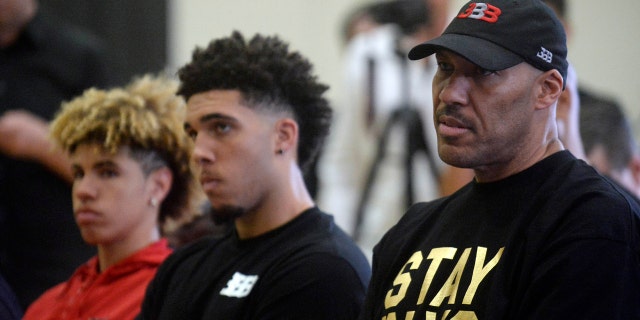 NEWYou can now listen to Fox News articles!
While Lonzo Ball was a college basketball star, his father has assured that the other two sons will not be.
LiAngelo and LaMelo Ball have both signed with an agent and will find a team to play for overseas, LaVar Ball told ESPN on Thursday. Harrison Gaines, who represents Lonzo, will take on his two brothers, as well. Signing with an agent makes a high school player ineligible to play college basketball with only rare exceptions.
LiAngelo, 19, was a freshman at UCLA, but was busted for shoplifting in China. His father decided they weren't going to wait to find out the length of the indefinite suspension and removed him from the school. LaVar has proclaimed that LiAngelo will enter the 2018 NBA Draft, so transferring to another school for next season was not an option.
LaMelo, 16, was a junior at Chino Hills High School, but his father pulled him out of school as well over a feud with his coach. The original plan was for him to be homeschooled, but LiAngelo's situation has changed things.
Read more from the New York Post.