Late Milwaukee Braves 1B Adcock to be added to Miller Park Walk of Fame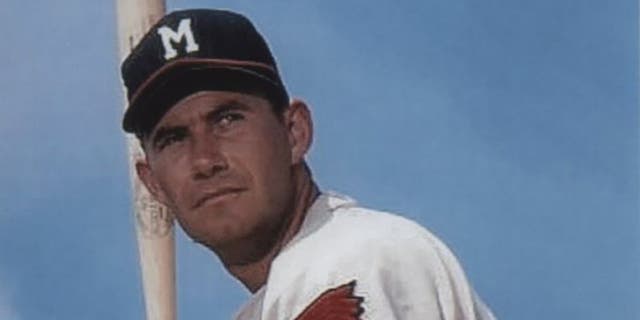 Former Milwaukee Braves first baseman Joe Adcock is set to be inducted into the Miller Park Walk of Fame, the Milwaukee Brewers announced Friday.
"Joe always said that there was nowhere better to be a Major League ballplayer than the city of Milwaukee, and he had great ties to the area and even better memories of his time there," wife Joan Adcock said in a press release issued by the Brewers. "This is a tremendous honor, and I know Joe would be humbled and thrilled to be remembered in this way."
Adcock played for the Milwaukee Braves from 1953-1962, batting .285 with 239 home runs and 760 RBI during that stretch, part of an MLB career that spanned 17 seasons.
A member of the 1957 Braves squad that won the World Series, Adcock is famous for breaking up what was then the longest no-hitter in league history, stopping Harvey Haddix's 12-inning streak with a walk-off double in 1959.
Adcock passed away in 1999, and will be inducted during a Brewers home game next season.