Larry Mac: Stop hallucinating; you don't know who's going down at Dega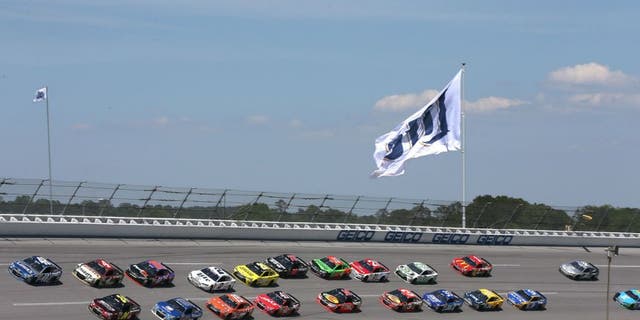 NEWYou can now listen to Fox News articles!
Well, Sunday we are back to the wild superspeedway racing at Talladega. Unfortunately, when the checkered flag falls, four Chase drivers are going to see their 2015 championship hopes evaporate.
If I can find someone who accurately tells me today the four drivers who will get knocked out, do you know what I'm going to do? I'm going to put him or her on a plane with me and we're headed to Las Vegas and the roulette wheels.
Honestly, that is what it's like when it comes to superspeedway racing. As we always say when we go to Daytona and Talladega, anything can happen and usually does.
To me there is only one guy who has a guarantee of moving on, and that's the young man who has won the first two races of this Chase round, Joey Logano.
Two big names currently in the bottom four are Matt Kenseth and Dale Earnhardt Jr. When you look at how far out of the top 8 they are, you might automatically say they have to win Sunday to advance. Well, guess what? They can do it. Both of those drivers are really good on the superspeedway tracks.
The other amazing thing is if you look at the drivers ahead of them, we have six drivers separated by only nine points. That's only nine positions at Talladega on Sunday.
There's just too many things out of your control when you talk about racing on the superspeedways. Trust me, if you find someone who tells you they know who is going to be eliminated on Sunday, well, they've probably been in the sun too long, because they are hallucinating.