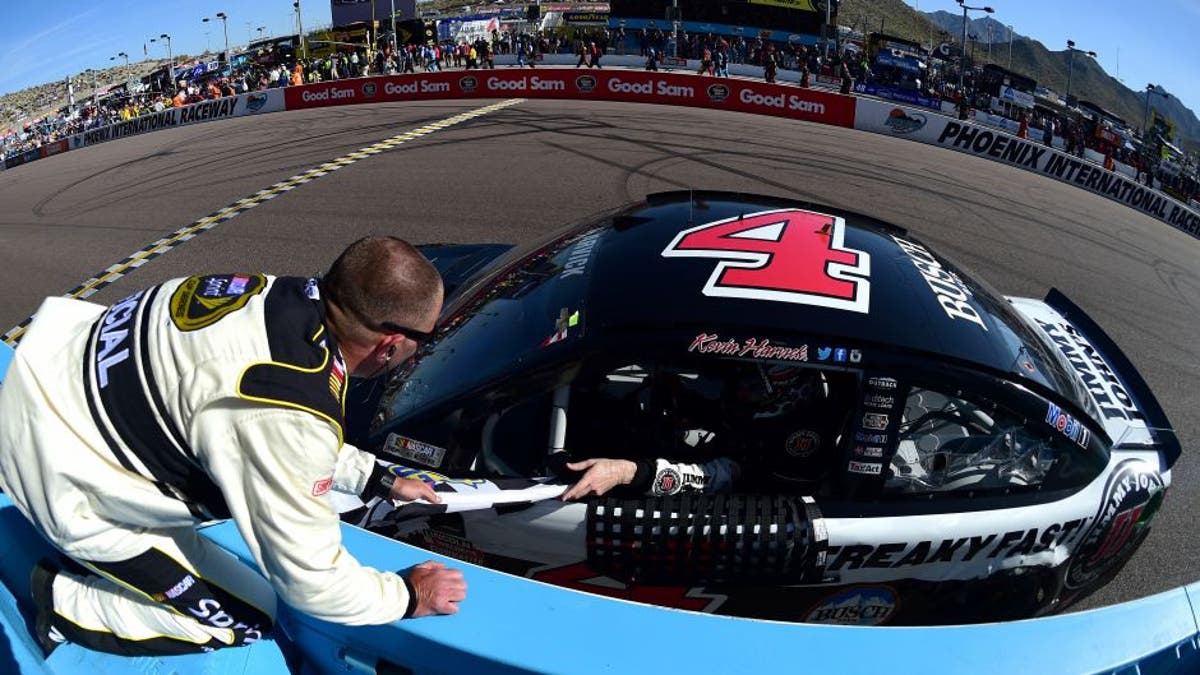 The NASCAR Sprint Cup Series heads to Phoenix International Raceway for the final elimination race before the championship is decided at Homestead-Miami Speedway next weekend.
Kevin Harvick has won five of the last six there and a total of eight races overall at the 1.022-mile low-banked tri-oval.
Just to show you how Kevin has ice water running through his veins, Kevin has won three times when his back was against the wall and facing elimination.
Unfortunately, Kevin is in seventh place facing elimination yet again, so he has to win Sunday.
I ask you this. Knowing his record there and his record when his back is up against the wall, how do you bet against Kevin on Sunday?
As we all know, streaks do come to an end. Is this the weekend that everything finally catches up with Kevin and he overdraws from the Good Luck Bank?
It's really hard for me to explain, but in the pit of my stomach, I think the streak ends Sunday.
Again, I can't tell you why, but it's what I feel. Sure, Kevin has been the King of Phoenix, but it is also a very good race for the remaining drivers in the Chase as well.
Only one of the eight remaining drivers, Joey Logano, has not won there.
If you go back to the Spring race at Phoenix, it was Sunday's winner Carl Edwards who finished second to Kevin.
Now Carl is in the same position as Jimmie Johnson. If there is anything Carl can do, like winning Sunday at Phoenix, to take Kevin or some of the other strong contenders who need to win off the board and keep them from advancing, that's only a plus for him.
We all know Kevin can be a thorn in everyone's side when we get to Homestead. We've already seen that happen a couple years ago.
So, if anyone can keep him out of Victory Lane on Sunday, it's going to be a plus for those four drivers racing for the championship in two weeks.
Four of our eight Chase drivers finished in the top 4 in the Spring race and we had six of the remaining Chase drivers finish in the top 7.
The point I'm trying to make is I think all these Chase drivers will run well there. We're headed back there with the same tire package that Goodyear brought in the Spring. We also are going back with the same aero package.
So again, I definitely wouldn't bet against Kevin at Phoenix on Sunday. At the same time, I'm not sure I would walk up to the betting window and say "I'm betting the farm on Kevin to win." There's just something nagging at me that his streak at Phoenix is about to end.