Larry Mac breaks down the action at Watkins Glen International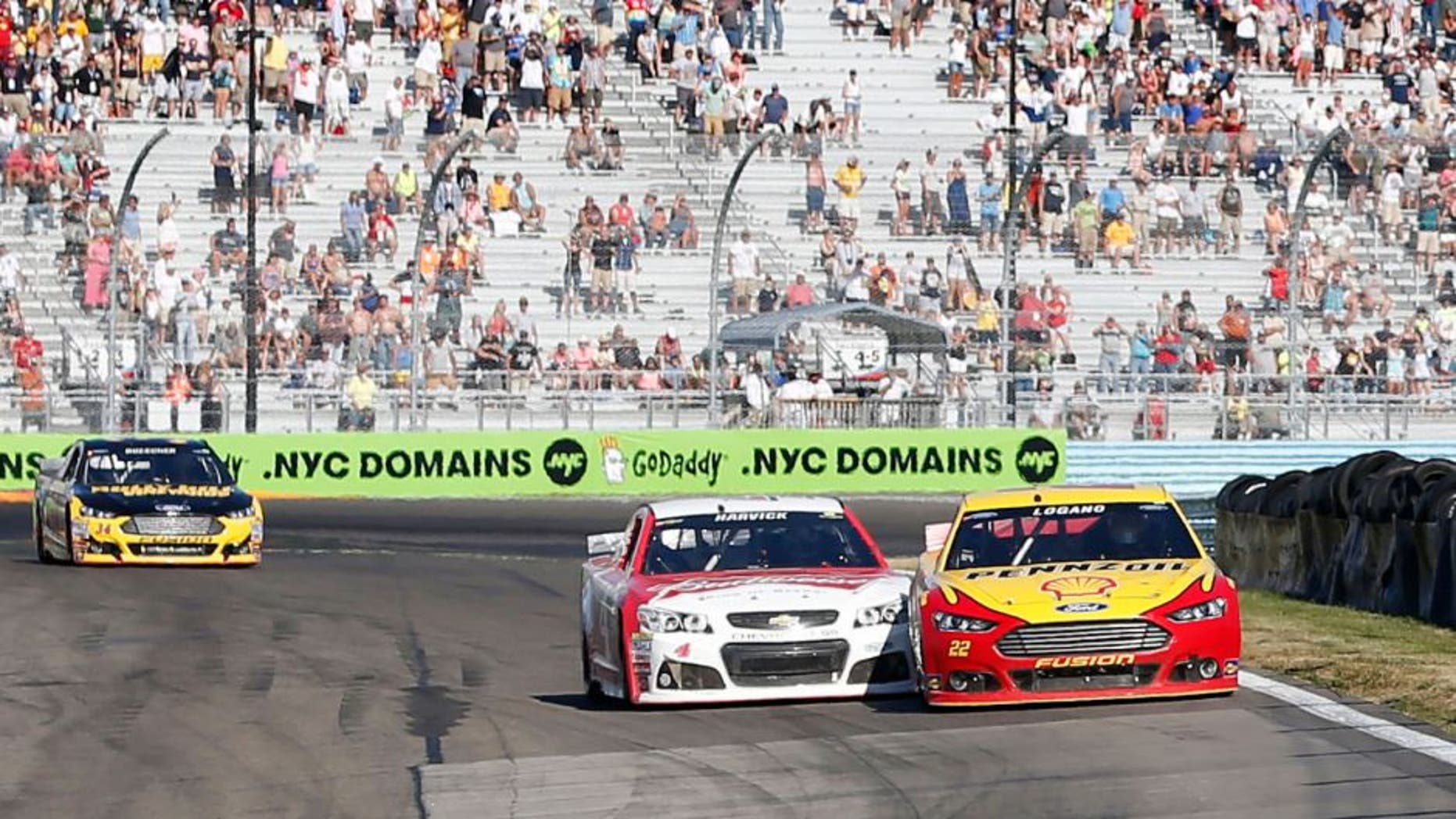 I've always been a big fan of road course racing, so I enjoyed Sunday's Watkins Glen event. I'm not one of those on the bandwagon saying we need more road course events in our schedule, however. I like our balance of two road course races a year. When it comes to the ongoing debate about putting a road course event in the Chase, well quite honestly I could go either way with that decision.
Sunday sure gave us a lot of storylines the way the cautions were falling. We had a lot of comers and goers on Sunday. We had some fighting to the front while others were fading to the rear. Obviously the biggest storyline has to be Joey Logano. He swept the weekend, which in itself was a first. Even greater than that, they both were Joey's first ever wins on a road course.
Obviously the key was crew chief Todd Gordon bringing Joey back to pit road under that caution with about 32 laps to go to top him off with fuel. That obviously became the race winning move of the day.
The other storyline I was following were the three drivers who really needed to win yesterday to make the Chase. That was pole sitter AJ Allmendinger, Tony Stewart and Jeff Gordon. Now in fairness, I think Jeff will still be able to hang on and make the Chase on points. I thought all three were going to be there at the end of the day because they all started in the top five when the green flag fell but by the time the checkers came out all three actually had a terrible day. All three of them finished outside the top 20, with the two worst being Tony in 43rd and Jeff in 41st.
Even though it was pretty much expected and only a matter of time, I think the other storyline coming out of Sunday's race was Kyle Busch now being in the top 30 in points and currently qualified for the Chase. What is still totally amazing to me is that Kyle four wins, five top fives and six top 10s. He's done all that in only 11 races in 2015, while everyone else has raced 22 times.
The thing I tweeted about this morning, and want to make sure everyone understands, is that even though Kyle is now 30th in points, he has to stay there in these next four races. So, while it's great that he made it to 30th on Sunday, he still has four more races where he has to keep himself there on improve his position. My point is, if here is 31st in points come the checkered flag at Richmond on Saturday night Sept 12, then despite all the wins and great finishes he would not be Chase-eligible.
What's really interesting in these last four regular season races is that we have four variables these drivers are going to have to face. Both Michigan and Darlington will have different rule packages. So we have that, plus Bristol and Martinsville -- two short track races where anything can happen and usually does.
Unless something freakish happens, I don't think we will see another new winner for 2015 in these next four events. I think the 11 winners we have are it and the five other Chase spots will go to those highest in the points. So to me, those remaining spots are a huge storyline with all the variables these folks are facing with only four races left.